Issue #10 • SEPTEMBER 2015
A Penny for Your Thoughts?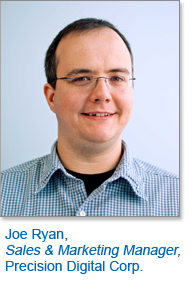 For over a year, Precision Digital has been producing The Indicator, our online newsletter. We think this format has done a better job engaging and informing you. However to continue this effort, we need your help to understand what type of content you value! As we did last year at this time, Precision Digital is asking you to take a moment to share what you value about The Indicator. Please share what information, resources, and educational webinars would continue to provide value for you in future issues. We appreciate you taking a moment to provide your ideas and feedback.Click here to give your feedback.
News & Information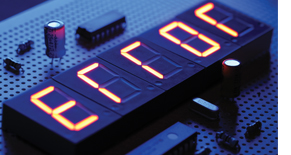 Any installer of industrial process control equipment will tell you that ground loops are one of the most frustrating signal connection errors to diagnose and repair. The steps required in order to troubleshoot them are often equated to something as mysterious as magical incantations. Issues caused by shared, non-isolated commons are viewed with a similar outlook. Difficulties with shared signal returns are often even confused with ground loops. Ground loops and shared commons can both cause unpredictable signals and render your current loop unusable. The best and most practical way to repair these signal issues is to prevent them from occurring in the first place by planning proper device wiring and following specific best practices. However, if you suspect that you are having signal issues related to ground loops or shared commons in an existing network, no need to pull out the spell Ground Loops & Non-Isolated Commons book and magic wand, there are some predictable symptoms which you can look for in order to diagnose the problem.
---
2015-2016 Catalog & Price List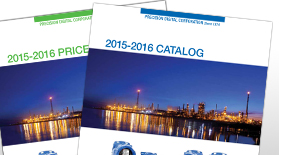 The 2015-2016 Catalog and 2015-2016 Price List are updated versions of our 2015 Catalog & Price list. The new catalog does not include the PDA2400 Series of plastic NEMA 4X enclosures, and highlights the new and improved PDA3400 Series which replaces it. It also highlights the improved bargraphs on our decimal and feet & inches display LCD products, such as the PD6800 and PD6801 ProtEX explosion-proof level meters. Finally, I am pleased to say that this price list update include no price increases. Download Catalog or Download Price List.
---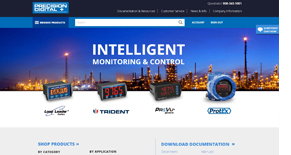 Precision Digital will be launching its new website in the next few months. The new predig.com website will feature a modern looking, responsive design which reformats content on a mobile device and gives mobile users a better viewing experience. The user friendly navigation and search will make finding the product you want quick and easy. You will be able to search for products by type, application, or series. The product pages are well organized with smart tabs. You will no longer have to scroll through long web pages looking for specific information. You can use the smart tabs to quickly find the product overview, technical specifications, diagrams & applications, documentation resources, and software & accessories.
---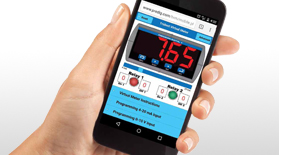 The Trident Virtual Meter has received an upgrade! Long a helpful training tool, the Virtual Meter now allows users to save their programmed settings and share those settings with others. This makes the online tool ideal for:
Prolonged Training: The programmed settings will allow you to prolong your training by automatically saving programming for up to 180 days. Simply open the Virtual Meter in your browser at a later date to continue your training.


Settings Sharing: The share link allows the user to send their programmed settings to another user. That user can open the link on either their desktop or mobile phone and view a fully programmed meter. Show a colleague or prospective client that the Trident Meter can be programmed to meet their specific process control needs.
As always, the Trident Virtual Meter is the ideal way to learn how to program the Trident & Trident X2 Process Meters. The Trident How-To Videos featured with the Virtual Meter instructions make for a winning combination. Learn by doing with the Trident Virtual Meter.
---
Precision Digital Corporation Is Moving into Its New Home!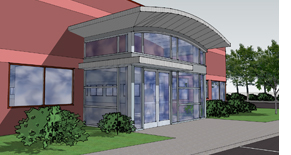 Due to the move, Precision Digital will not be shipping products on Friday, September 25th, or Monday, September 28th. Shipping will resume Tuesday, September 29th. Precision Digital is proud to announce it will be moving into its new headquarters at the end of September. The new state-of-the-art office is 50% larger than the current site, featuring a 600 gallon saltwater fish tank, newly constructed brick patio with awning and grill, and advanced solar cell panels for green energy production. This move will allow Precision Digital to expand on its development, manufacturing, and sales of process instrumentation and services to the process industry. The new headquarters is conveniently located off of Interstate 495 at 233 South St., Hopkinton, MA. Stop by and see the new place the next time you're in town; we'll throw a steak on the grill!
Featured Product

Featured Video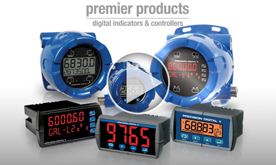 Be introduced to Precision Digital's Premier Products; our most popular display and control solutions. Watch this brief overview of the ProVu, ProtEX, Trident, and Loop Leader series and quickly find the product best for your application. Watch video.
In The Next Issue...
The NEW Predig.com in Depth
PD2 Large Display Meters & Controllers
2015 Year in Review