Easy-To-Use Demonstrators Make Great Selling Tools!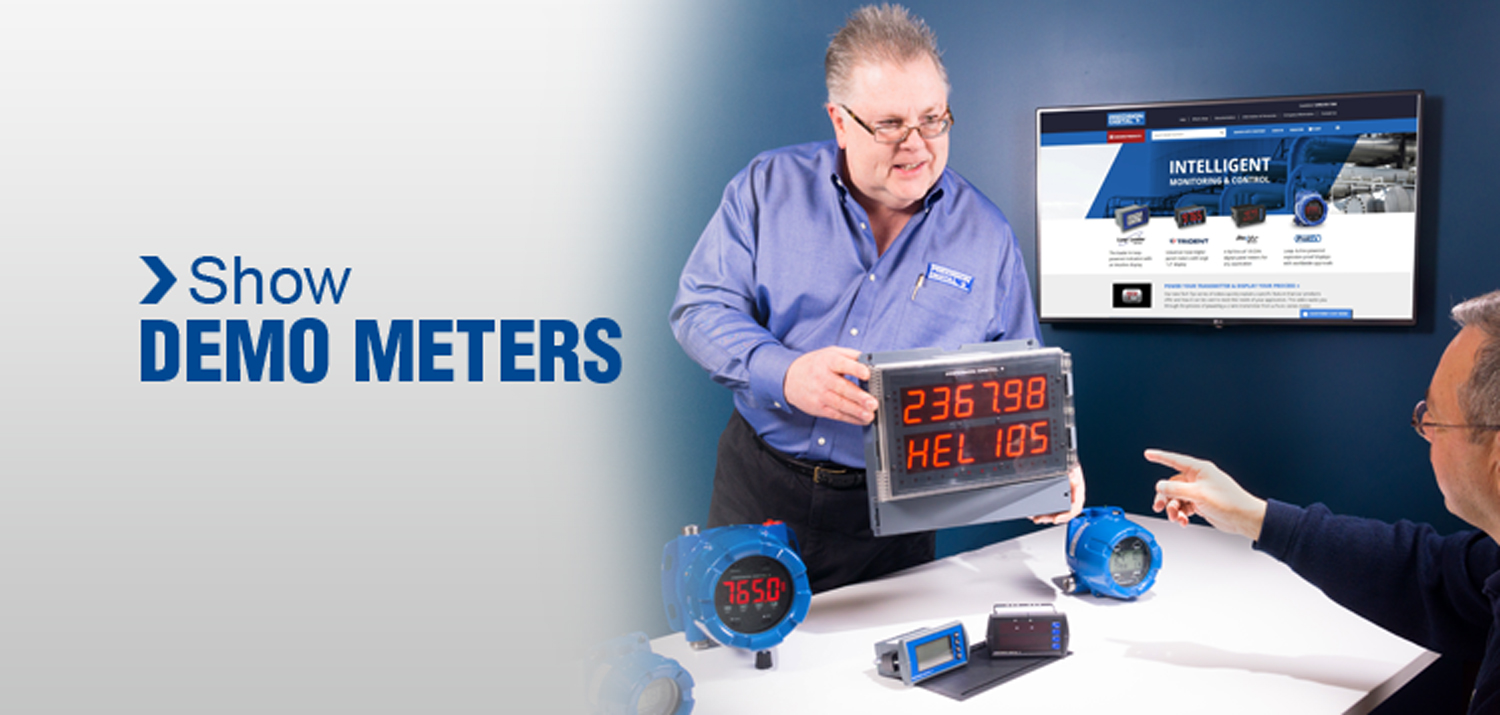 Getting in front of a customer is expensive and hard to do. Precision Digital's demonstrator kits help you make the most of this precious time. Precision Digital offers a variety of demo meter kits for various types of process instrumentation. From ProVu panel meters and rate totalizers to ProtEX explosion-proof meters and Modbus® scanners, these demos are an impressive way to show a product's features and let customers see how the product works first hand. Many of the panel mounted demo meters are built into a convenient carrying case or a clear plastic box, making them quick and easy to set up and show to your customer. The panel mounted demos are specially designed with control dials, relay/alarm status lights, acknowledge and reset buttons, programming switches, slide controls, and some even feature the ability to connect an external device such as a transmitter or calibrator. The ProtEX explosion-proof and Vantageview demos are stored in convenient hard plastic cases with molded foam interior for ultimate protection. Most ProtEX demo models come with a power cord and a pre-wired signal generator to simulate 4-20 mA input. Some models are battery powered making it even more convenient to power up and demonstrate.
Note: All available demos are not intended for resale.