Enclosure Selection Utility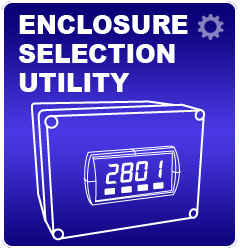 Enclosure Selection Utility
This utility can help find the right enclosure for a variety of configurations. Simply select the number and type of instrument(s) to be installed in the enclosure and a list of available enclosures will be displayed.

The list of results may include a selection of plastic, steel, and stainless steel enclosures. If there are no matches for the configuration requested, then start again and adjust the criteria.

Have questions? Please contact sales.
Step 1:
Select the number of instruments to be installed in the enclosure