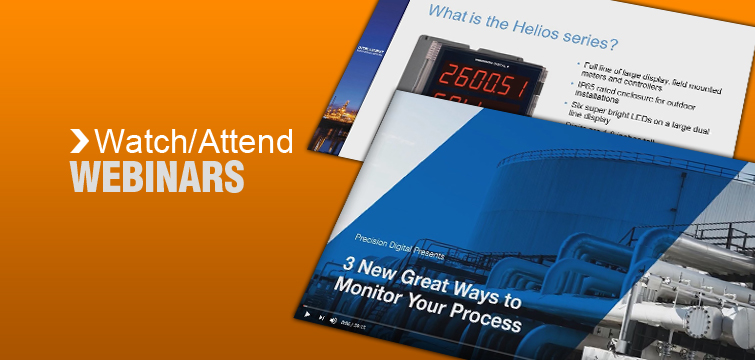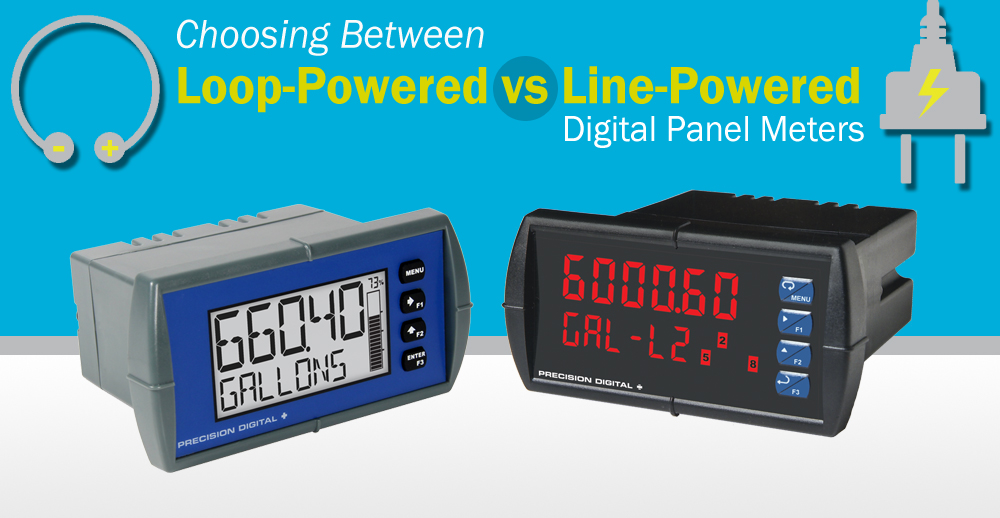 Webinar Description:
This webinar will help you decide which type of meter is best to display the 4-20 mA output of your transmitter: loop-powered or line-powered. Loop-powered meters derive all their power from the loop and thus require no additional connections. Line-powered meters are powered off a separate AC or DC power supply. There are pros and cons for each type of meter for particular applications and we will discuss those here. For example, for new applications it is usually best to go with line powered meters because they can provide the 24 VDC power to drive the transmitter. For existing applications, loop-powered meters are usually best because they are much easier to wire up. But there's more to consider like hazardous vs general purpose applications, how far away you want to be able to read the meter, and the need for relays and other functions. Join us to learn more about loop and line powered meters and Precision Digital's new Loop Leader process meters and totalizers.
What you will learn:
How to choose the best meter for your application
The pros and cons of loop-powered and line-powered meters and their major differences
The unique features of Precision Digital's new Loop Leader loop-powered meters

About the Presenter:

Joe Ryan is the VP of Sales and Marketing at Precision Digital. He brings more than 14 years of process signal experience in the design, support, manufacturing and marketing of process measurement and control devices. Joe has extensive field and support experience with 4-20 mA loops and devices.

If you would like to schedule an exclusive webinar just for your company at a convenient time,
please
contact us
and we'll be happy to set one up for you.
Watch Videos or Download Slides of Our Past Webinars Below