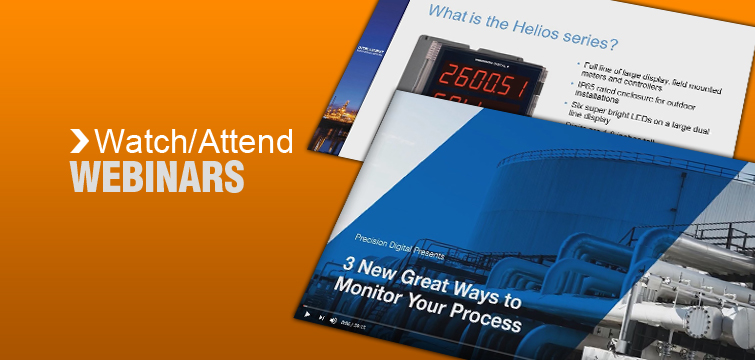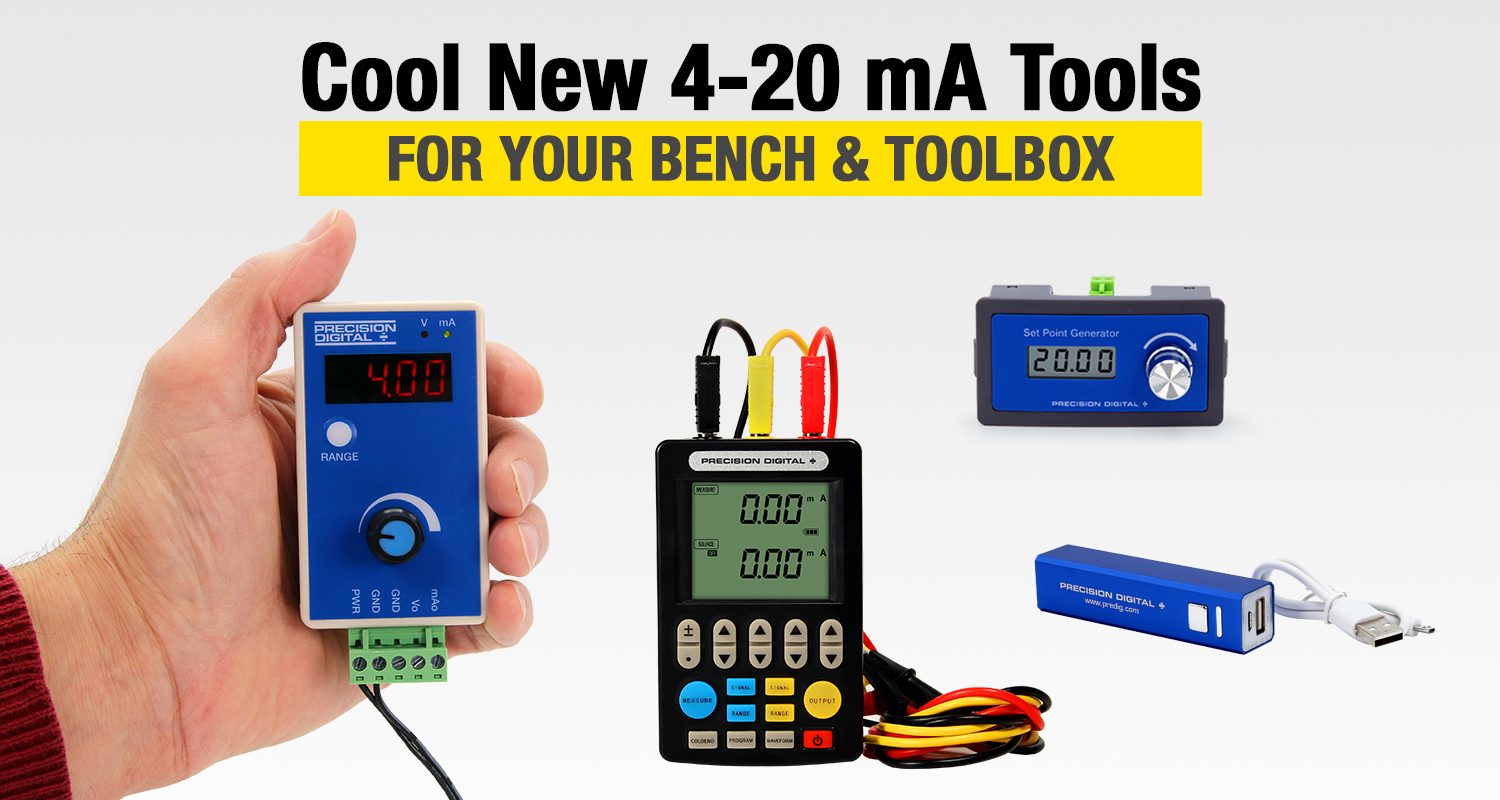 Webinar Description:
Precision Digital now provides some cool new tools for working with 4-20 mA and other common signals that are handy to have in your toolbox or on your work bench. The PD9502 is a simple-to-use 4-20 mA or 0-10 VDC signal generator with a 4-digit LED display and a one-turn adjustment knob. The PD9502 can be powered by 15-27 VDC or optional USB power pack. The PD420 panel mount set point generator provides a convenient way to generate a 4-20 mA signal that can be used to control another device and features a built-in dial for coarse or fine adjustment. The PD9501 multi-function calibrator has a variety of signal measurement and output functions, including voltage, current, thermocouple, and RTD. The PD9501 also includes a convenient storage case and 3 easy connector cables. Learn more about these must-have tools in this previously recorded webinar presented by Joe Ryan, VP of Sales and Marketing.
What You Will Learn:
How these products can simplify your life and save you money.
Actual demonstration of PD420 Set Point Generator and PD9502 Signal Generator in action
All in a quick 20-30 minute presentation

About the Presenter:

Joe Ryan is the VP of Sales and Marketing at Precision Digital. He brings more than 15 years of process signal experience in the design, support, manufacturing and marketing of process measurement and control devices. Joe has extensive field and support experience with 4-20 mA loops and devices.

If you would like to schedule an exclusive webinar just for your company at a convenient time, please
contact us
and we'll be happy to set one up for you.
Watch Videos or Download Slides of Our Past Webinars Below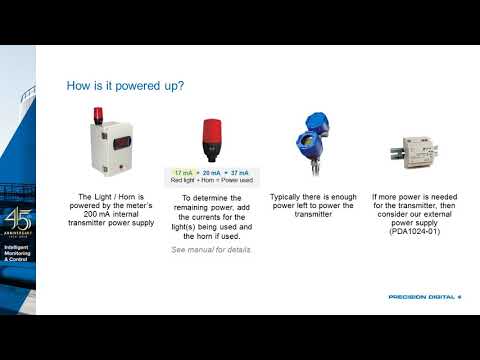 New Light / Horn Option Adds Visual and Audible Alarm Capabilities to PDC Meters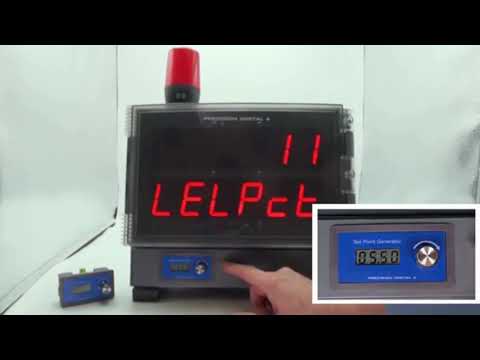 Cool New Tools for Your Bench & Toolbox