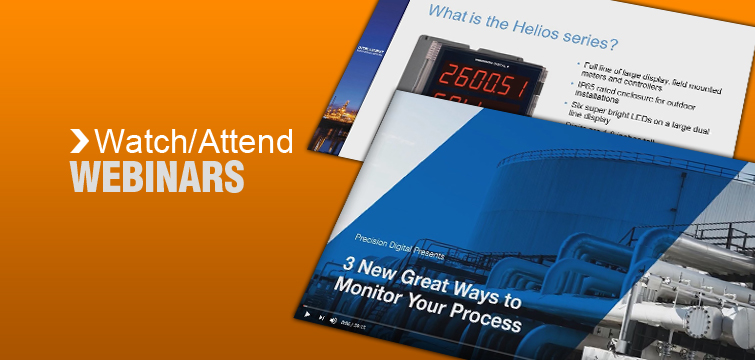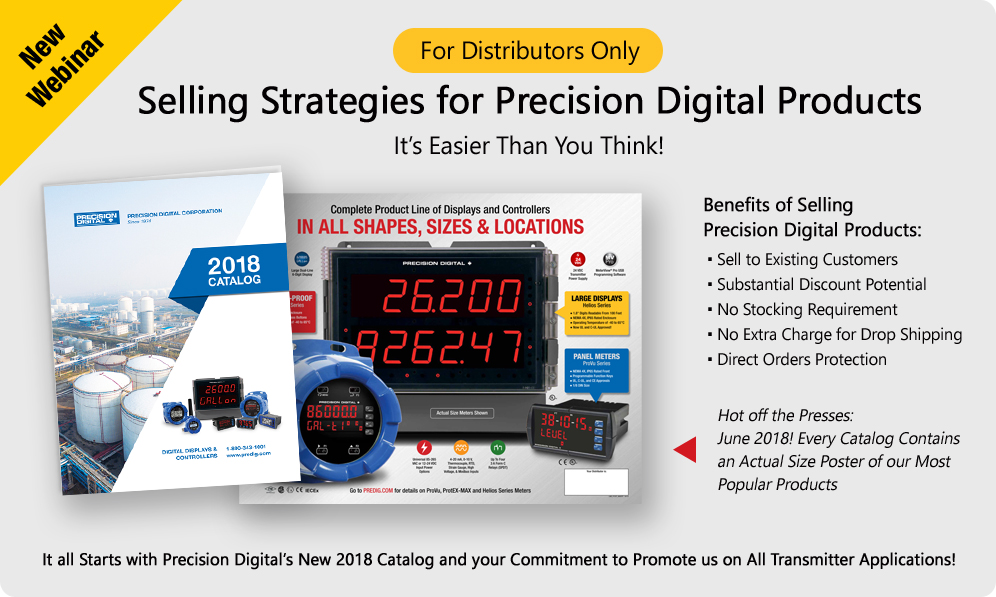 Webinar Description:
This is the first in a series of webinars designed to provide our distributors with selling strategies and tips on how they can increase their sales of Precision Digital products. The webinar will present our value proposition (why you would want to sell Precision Digital products), how to sell Precision Digital products on a general basis with just our new 2018 catalog, and we will go deep into how you can sell into the most popular application for Precision Digital products: Level.
---
If you would like to schedule an exclusive webinar just for your company at a convenient time,
please contact us and we'll be happy to set one up for you.
Watch Videos or Download Slides of Our Past Webinars Below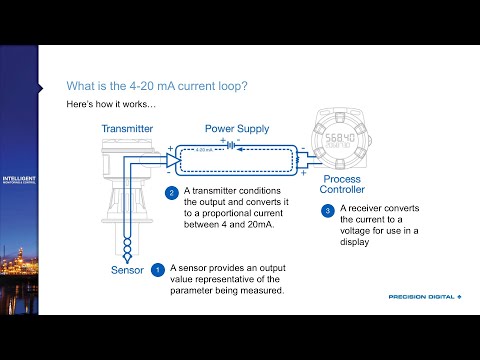 The Fundamentals of 4-20 mA Current Loops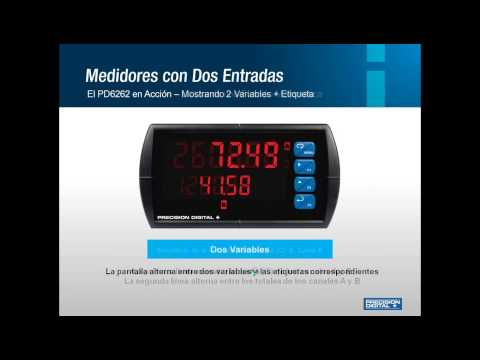 Spanish Webinar New Products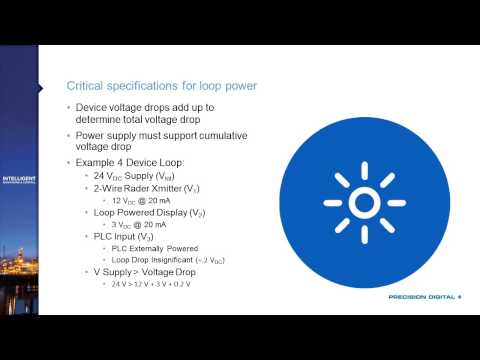 Loop-Powered Devices, The Fundamentals Re-Broadcast