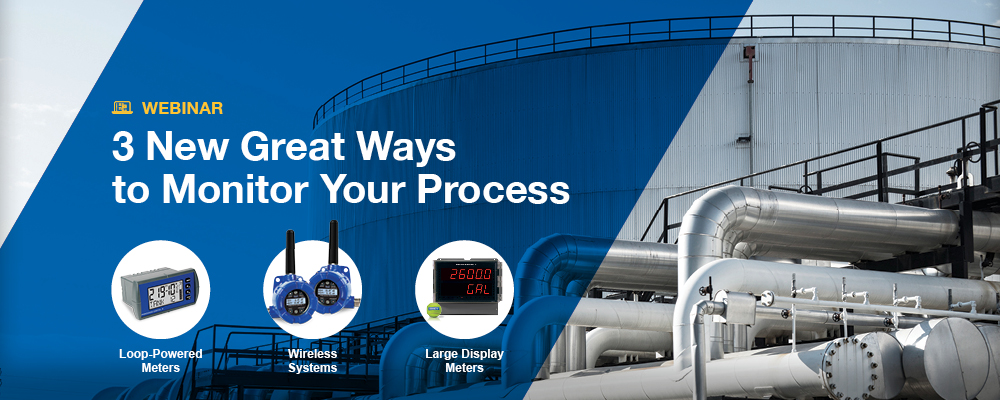 Webinar Description:
Precision Digital just introduced three new great ways to monitor your process. The Loop Leader loop-powered meters have been completely redesigned with many innovative features and improvements. The PDW Industrial Wireless Systems provide an easy way to get analog, discrete, or Modbus® signals from where you have them to where you need them. The Helios large display meters and controllers have a super bright, dual-line display that can be read up to 100 feet away, even in bright sunlight.
After watching this recorded webinar, you will have solutions for:
Installing displays and controllers where only loop power is available
Easily getting data where you need it without wires
Reading a display from a distance, even in bright sunlight

If you would like to schedule an exclusive webinar just for your company at a convenient time,
please contact us and we'll be happy to set one up for you.

Watch The Latest Recorded Webinars Below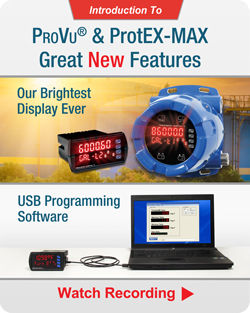 Webinar Description:
The
ProVu
®
and select ProtEX-MAX™ Series process meters have been enhanced with a couple of great new features that will make monitoring and controlling your process easier to read and more convenient to set up and program. Along with these new product features, Precision Digital has added a few new online resources. After watching this recorded webinar you will learn about:
Precision Digital's Brightest Display Ever
Convenient Onboard USB Programming
New Online Resources including Online Distributor Discounting and 3D CAD Drawing Downloads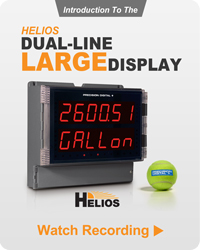 Webinar Description:
An Introduction to Precision Digital's Helios Series dual-line large display meters and controllers. After watching this recorded webinar you will:
Get an in-depth look at the Helios' great features
Learn about the types of models available
Know what models best suit your processing needs
Learn about convenient onboard USB programming software
Missed a Webinar? Select any of our previous webinars below and watch the recorded version, or download a PDF version of the Powerpoint slide presentation.