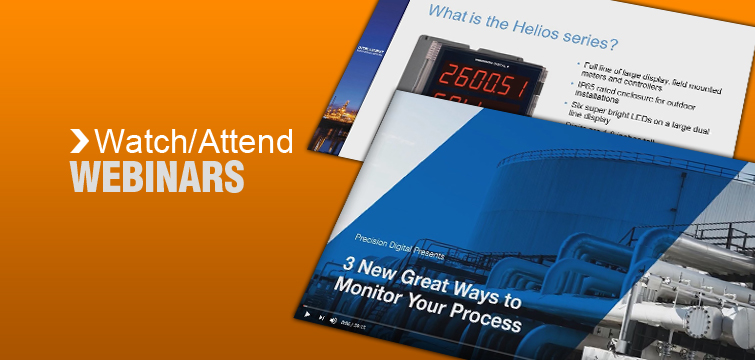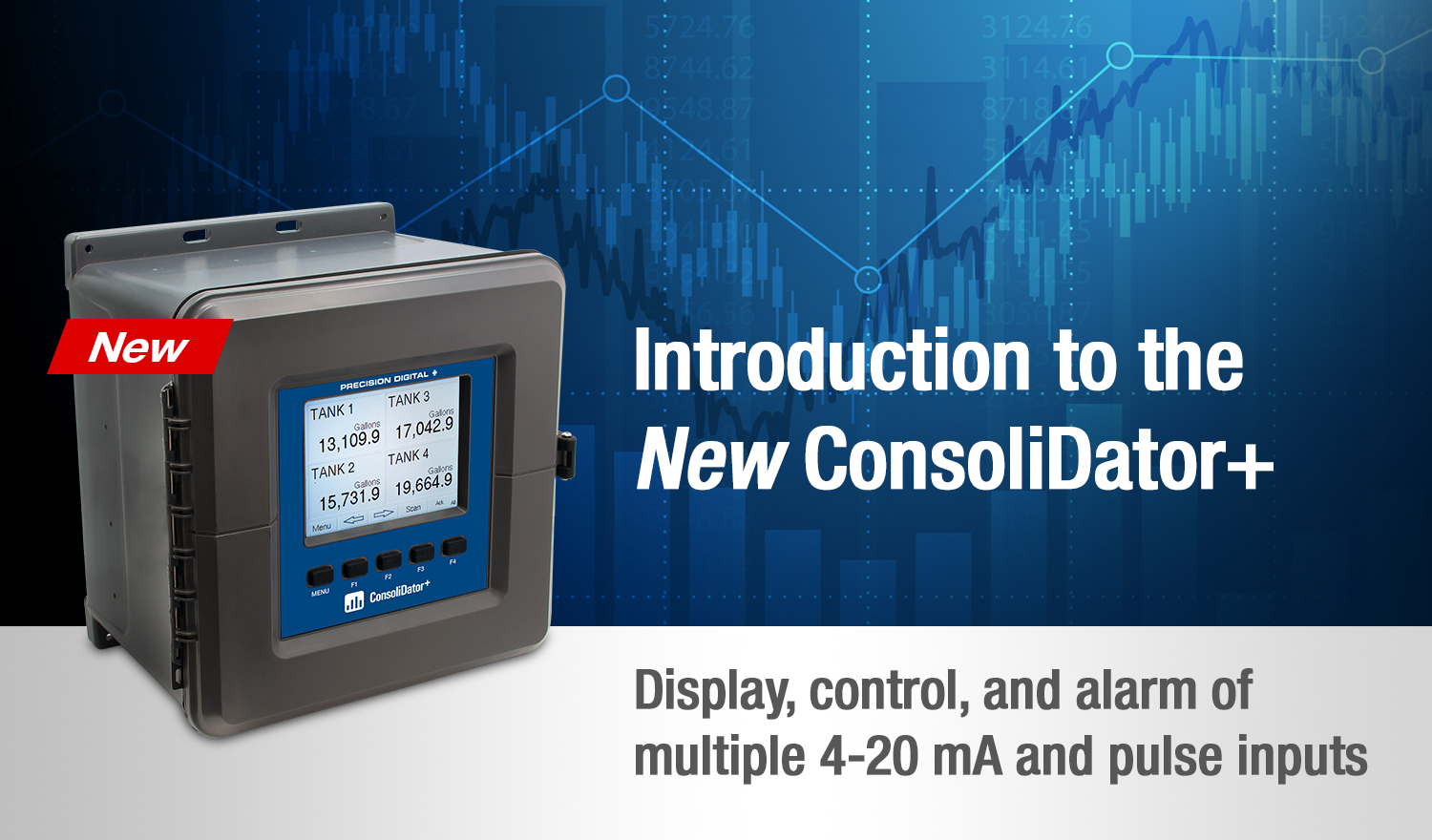 Webinar Description:
Precision Digital's new ConsoliDator+ is a multi-channel controller that is both easy to use and satisfies a wide variety of process display, alarm and control applications. It accepts 4-20 mA inputs, flow meter pulse inputs, digital inputs, Modbus RTU inputs, and displays them both in numeric and bargraph format on a large, 5.7" color display.
In this webinar, Joe Ryan, VP of Sales and Marketing, will discuss the key features, functionality, and pricing of the ConsoliDator+. You will learn about its main display features and the many display possibilities to show information in different ways. You will see that the ConsoliDator+ is available in a field/wall mount version and a panel mount version and has several accessories to increase its utility. The Consolidator+ comes in many input, output, and relay configurations, and with its modular design, you will see how it allows for further customization of the unit. Also, in this webinar, you will see an example of a sump level application with the Consolidator+ monitoring and controlling 6 sumps.
Takeaways:
The Consolidator+ is great for controlling and displaying detailed information about multiple 4-20 mA inputs, outputs and relays
The Consolidator+ has many configurations for inputs, outputs, and relays, and with its modular design can be customized
The Consolidator+ powers transmitters with its isolated 4-20 mA inputs

About the Presenter:

Joe Ryan is the VP of Sales and Marketing at Precision Digital. He brings more than 15 years of process signal experience in the design, support, manufacturing and marketing of process measurement and control devices. Joe has extensive field and support experience with 4-20 mA loops and devices.
---

If you would like to schedule an exclusive webinar just for your company at a convenient time, please
contact us
and we'll be happy to set one up for you.
---
Watch Videos or Download Slides of Our Past Webinars Below