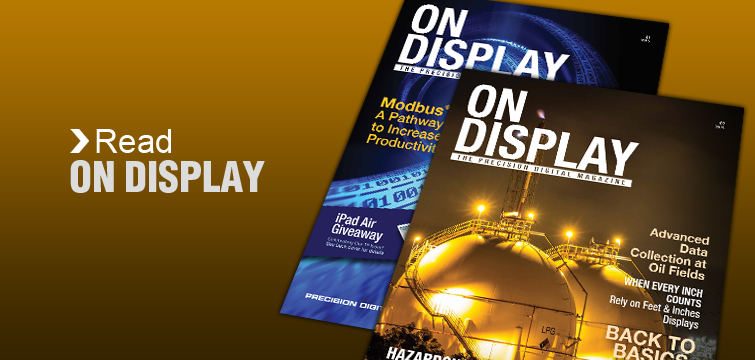 Current Issue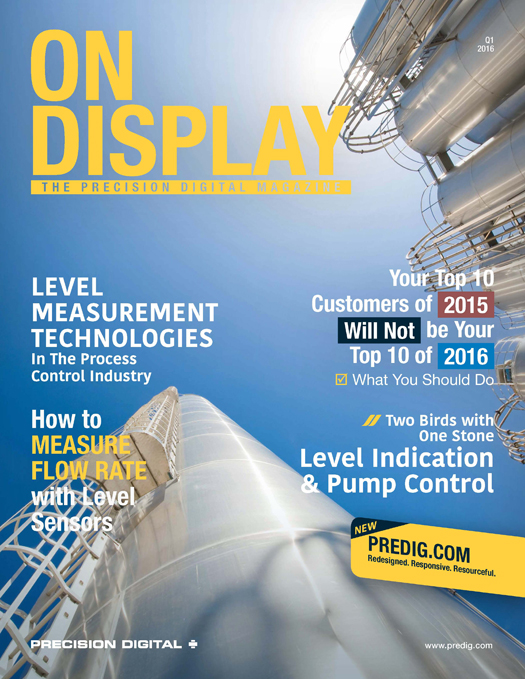 Welcome to On Display, the Precision Digital Magazine.
Published quarterly, On Display includes useful information and articles for anyone in the process industry. In On Display, you will find articles, editorials, educational papers, case studies, sales and industry trends, best practices, and more. Discover a wealth of information that can benefit your applications, your operation, and your bottom line.
The articles inside of On Display are applicable to a broad audience that includes process instrumentation operators, engineers, distributors, OEMs, systems integrators, and others who work in the wide range of process industries from water and wastewater to oil & gas processing.
Use to the subscribe button below to join our On Display mailing list, and receive your print copy of the next issue.
Enjoy!