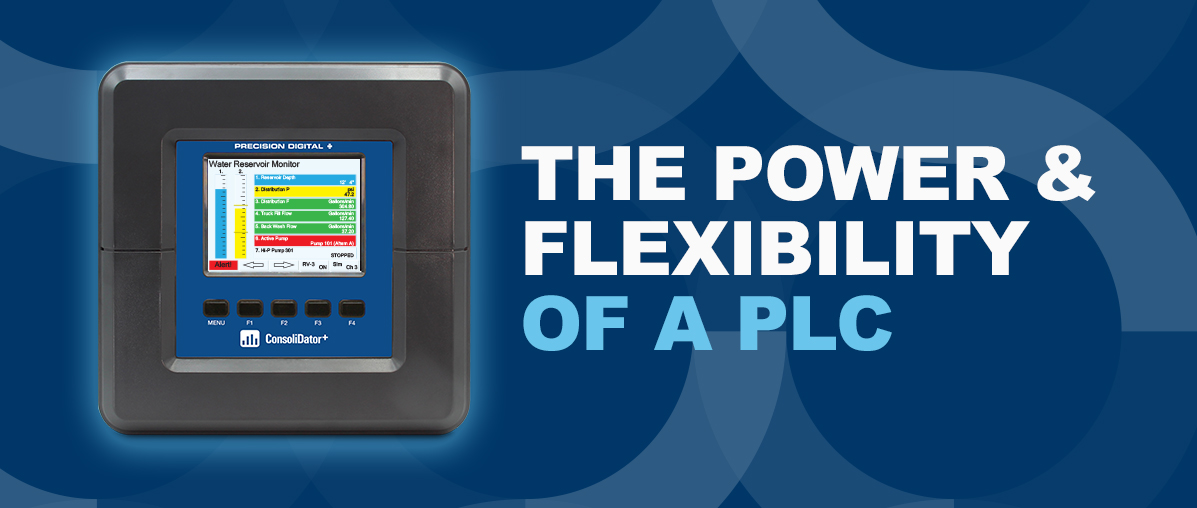 It's time to take control of your own process. With the PD9000 ConsoliDator+ multivariable controller you will never need to hire a programmer again! The ConsoliDator+ comes with an abundance of powerful features and its user friendly interface makes it easy to configure with the front panel soft keys, and it's even easier to program with the ConsoliDator+ configuration software! Display, Control, Alarm of Multiple 4-20 mA & Pulse Inputs, Advanced Math & Logic, and Modbus Client, Snooper & Spoofer are just some of the powerful features that the ConsoliDator+ has to offer. So, stop wasting time and money by hiring a systems integrator to create a custom program that you cannot change or expand yourself and see how the ConsoliDator+ can simplify your process control without the need for complex PLC programming.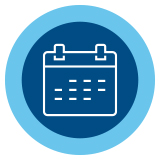 Schedule Events for Specific Days/Times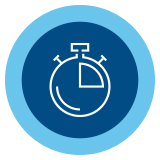 Timers to Control Events and Outputs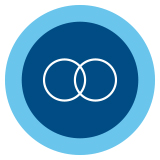 Easily Use Boolean Logic on Alarms/Relays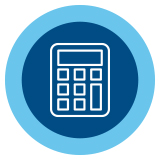 Build Complex Math Functions Step-by-Step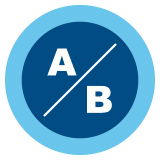 Automatically Change Inputs Based on Events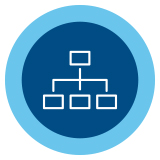 Modbus TCP/IP to integrate into SCADA
REDUCING COSTS
AND REGAINING CONTROL
APPLICATION
A customer in the water/wastewater industry was installing a new reservoir monitoring, filling, and distribution system with pump control needs including 48-hour dual pump alternation and a pressure boost pump. The system monitors multiple 4-20 mA flow and pressure signals, a level float, and pump status monitors.
THE CHALLENGE
They did not want to invest the time and money for a systems integrator to create a custom program they cannot change or expand themselves, in addition to the PLC costs.
THE SOLUTION
The ConsoliDator+ powers and monitors three flowmeters and two pressure transmitters as well as monitors a level float, and "drive available" signals from three pump drives. It also alternates two pumps to maintain water pressure.
If the pressure falls too low, then the alternating pumps stop and a third large backup pump activates. The ConsoliDator+ engages the pumps only if their pump drive signal indicates availability.
Timers are used to alternate two pumps every 48 hours, and Boolean combinations of alarms and inputs determine whether the process conditions are adequate for the pumps to be switched.
CHAIN TOGETHER MULTIPLE MATH CHANNELS FOR COMPLEX MATH FUNCTIONS
There are many math functions that can be applied to any channel, which allows the execution of simple or complex math functions. Math channels can be the source for other math channels, totalizers, alarms, and analog outputs.
Add, Subtract, Multiply, Divide
Average and Weighted Average
Absolute Value or Difference
Use Exponents, Trig, and More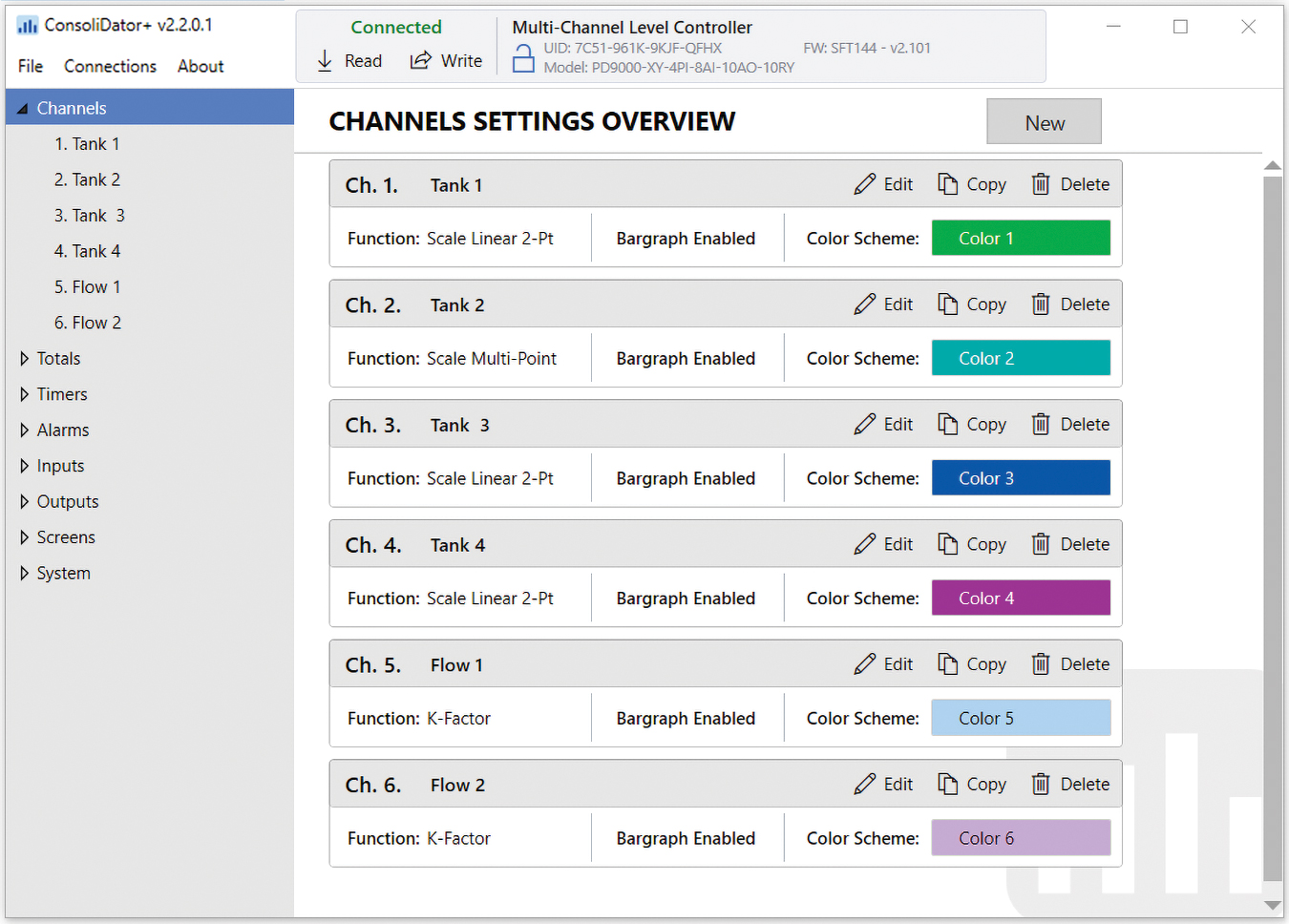 FREE CONSOLIDATOR+ SOFTWARE
The easiest and quickest way to set up your ConsoliDator+ controller.
Configure inputs and outputs, channels, totals, timers, alarms, etc.
Configure bargraph and panel colors for normal operation, and colors for alarm indication.
Save controller settings file on PC for programming other controllers or to restore settings.
FACTORY SETUP
Need help with setup? Order the PDN-CSETCON+ ConsoliDator+ Custom Setup and we'll set it up for you.
ONE CONTROLLER.
MULTIPLE SOLUTIONS.
NO JOB IS TOO BIG FOR THIS FEATURE-PACKED CONTROLLER
The ConsoliDator+ multivariable controller can satisfy a wide variety of process display, control, and alarm applications. It also can successfully do the job of multiple panel meters.
DISPLAY, CONTROL, & ALARM
OF MULTIPLE 4-20 mA PULSE INPUTS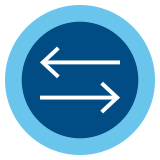 MULTIPLE INPUTS, OUTPUTS, RELAYS
Up to (28) 4-20 mA or pulse inputs, (25) relays, and (25) 4-20 mA outputs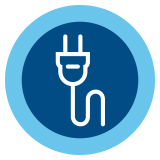 ISOLATED & POWERED 4-20 mA INPUTS
All 4-20 mA inputs are isolated and powered by the ConsoliDator+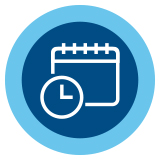 REAL-TIME CLOCK
Configure timers, and schedule events based on day & time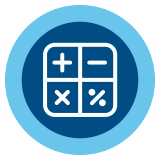 ADVANCED MATH FUNCTIONS
Execute math functions that can be the source for other math channels, totalizers, alarms, and outputs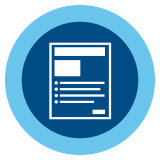 CONSOLIDATOR+ DATA SHEET
Available for download on Predig.com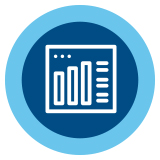 NUMERIC & BARGRAPH DISPLAY
Numerical up to 15 digits, bargraph 20 divisions 5% each, custom color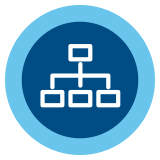 RS-485 MODBUS RTU/ASCII
Up to 199 Modbus inputs, use as inputs for creating channels and totals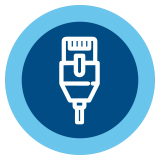 ETHERNET MODBUS TCP/IP
Connect the ConsoliDator+ to a local area network
WHAT'S NEW
WITH CONSOLIDATOR+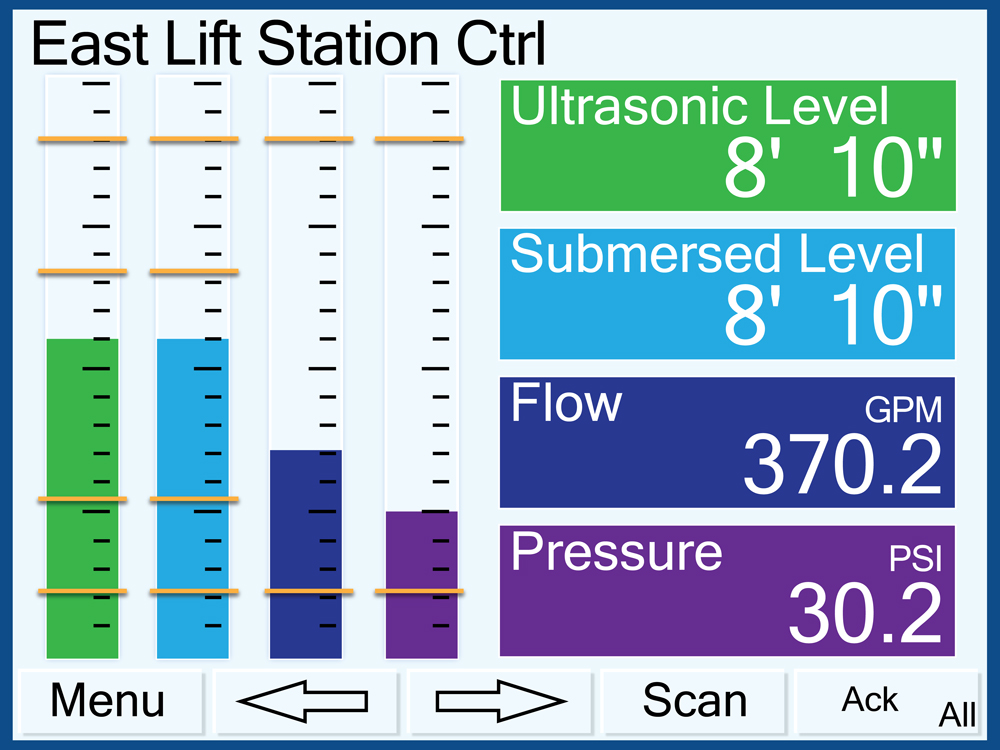 NEW COLOR SCREEN
Up to 20 field configurable screens with 65 colors to choose from.
Customize screen colors for bargraphs, alarm conditions, and input channels.
Bargraph, panel background, and text color can be programmed to change on alarm conditions.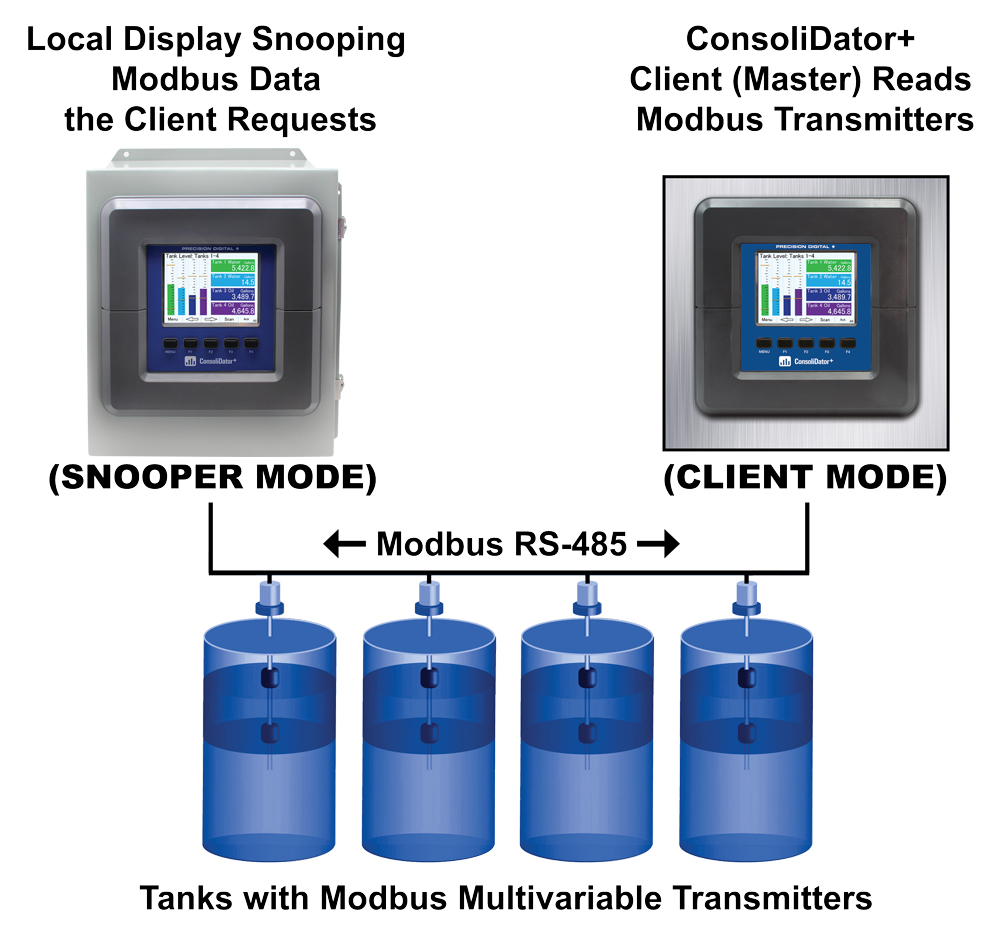 NEW MODBUS CLIENT, SNOOPER, & SPOOFER ADD-ON FEATURE
Client Mode
The Client mode can request process variables from server devices; the input variables can be scaled, combined with other variables using math functions, and they can be written to other server devices using the Modbus output functions.
Snooper Mode
The Snooper mode can listen and read the process variables being transmitted on the RS-485 bus without causing any disruptions to the network.
Spoofer Mode
The Spoofer mode is designed to replace existing Modbus Servers without requiring changes to the Client configuration. Each process value can be assigned a specific Device ID and Register Number to mimic the original Client configurations.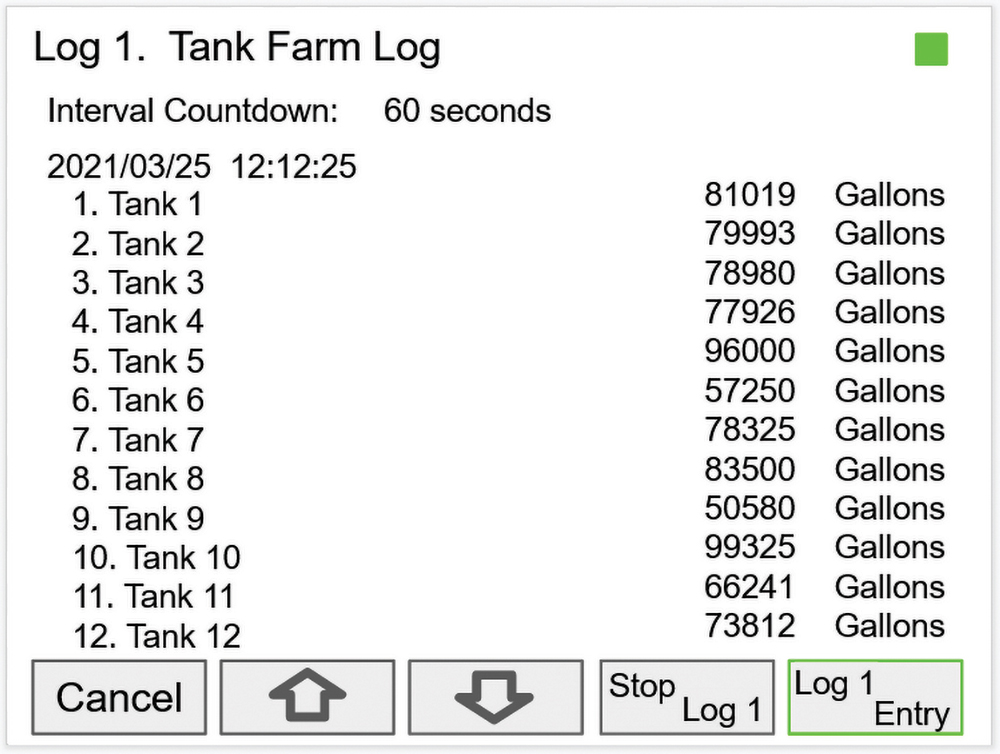 NEW USB DATA LOGGER
Log millions of data points to an external USB drive.
Create logs that contain the same type of process data or a mix.
Each log can contain up to 12 process variables, inputs, outputs, timers, alarm status, relay status or a combination of parameters.
The data logger can be controlled in many ways; start/stop, enable switch, log trigger, or log interval.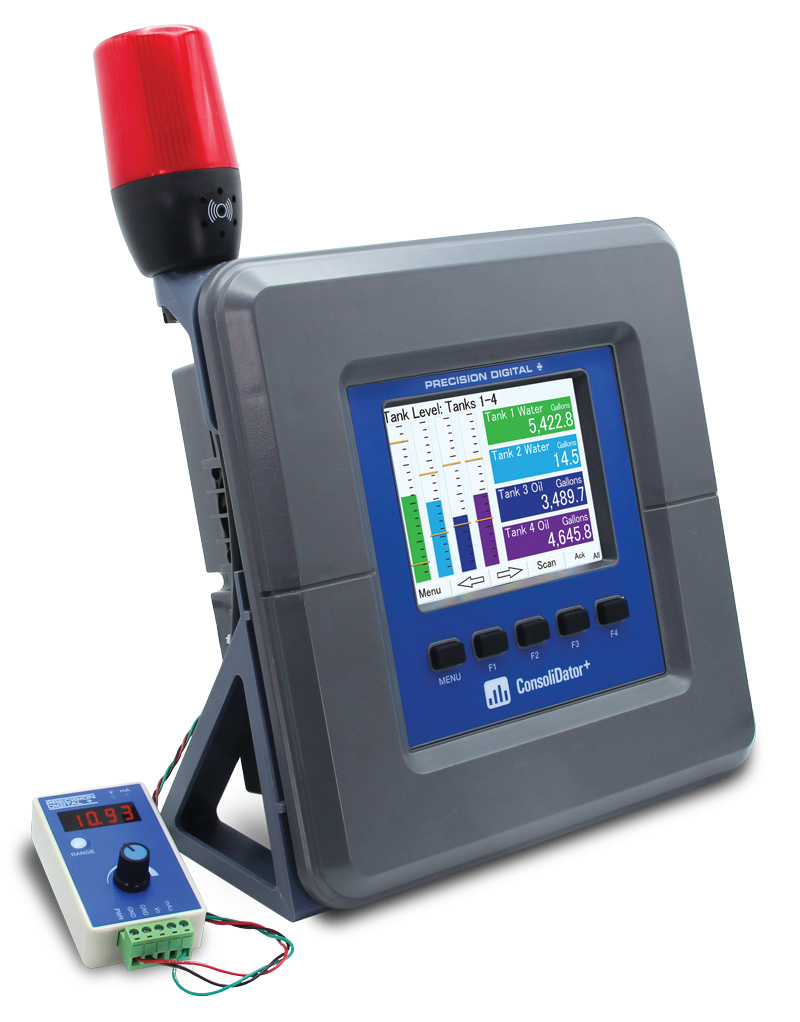 EASY TO SETUP AND USE CONSOLIDATOR+ MULTIVARIABLE CONTROLLER DEMO UNIT
Comes with a signal generator, so you can simulate almost any application and see it in action.
Equipped with a light/horn on the top of the unit to show indication of alarming conditions.
USB cable included for connecting to PC for using Free ConsoliDator+ configuration software.
Built-in feet to stabilize the unit while showing it.
Protective carrying case making it convenient and easy for transporting around.
In this recorded webinar learn more about the ConsoliDator+ and how it is providing PLC capabilities and HMI visibility without the need for complex PLC programming.