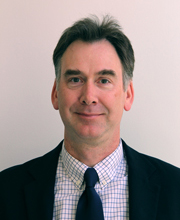 Alan Williams
Vice President of Sales
Back in 1999, Seth Godin wrote one of the seminal books on internet marketing, Permission Marketing. The theory being that since marketing over the internet was more or less free - companies needed to get permission to market. To do this they offer something of value that the customer would otherwise pay for. Today, this is taken for granted in the consumer world; e.g., rather than buy Microsoft Office you can subscribe to Google Apps for free! Implicit in this arrangement is you provide Google permission to market to you - don't you?
So how does this apply to companies in the industrial space? What can we provide of value to our customers in order to earn the right to market to them? I'm pretty sure you would not pay for a subscription to this newsletter, or to download a product catalog!

So here at Precision Digital we are taking on this challenge to provide more value to our customers and channel partners in our marketing activities. For example we are looking to produce a series of webinars and white papers aimed at helping customers solve their most common application problems. Some suggestions we have received so far include: guidelines and tips on wiring loop powered devices; and applications and best practice for using Modbus.


But we need your help! What information, resources or educational webinars would add value? Fill out the short form below and submit your ideas.