In the last year, the sales team at Precision Digital has conducted over 100 webinars for our distributors, and end users. These webinars range from hour-long informational and technical classes to short 20 minute new product introductions.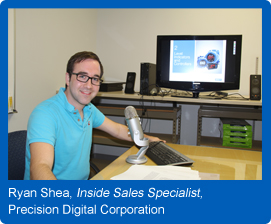 There is a lot to learn! We offer many different products to satisfy many different applications. Whether you're attending a New Products Webinar and learning about new PD8 ProtEX-MAX hazardous area batch controllers, or participating in an educational webinar on the Fundamentals of 4-20 mA Signals, the time you spend attending a Precision Digital webinar is never wasted. Our goal is to keep you informed about what you need to do your job, from the latest products to the engineering concepts popular in the process industry.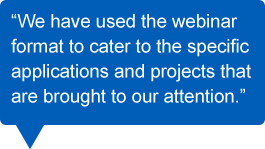 The success of our channel partners is also very important to us. The presentations have allowed us to actively engage with people who are on the front lines, selling and using our products every day. This has allowed us to hear their concerns, their successes, and their suggestions. We have used the webinar format to cater to the specific applications and projects that are brought to our attention. This has ensured that we are preparing our partners for success in selling our products. Have a need for training? Share it with us and we will be happy to respond.
We encourage you to speak up and let us know if there is a topic, or product you would like to know more about. We are here to support our channel partners and loyal customers who have used Precision Digital over the past 41 years. I look forward to hearing from you. Please fill out the form below and submit your comments.