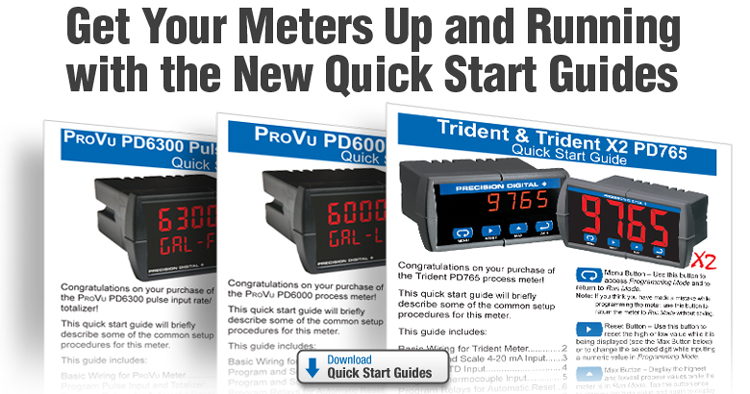 Precision Digital's most popular panel meters now come with quick start guides. Available for use with the ProVu® PD6000 process meter, the PD6200 and PD6300 rate/totalizers, and the Trident and Trident X2 process and temperature meters, these quick start guides are designed to get the end-user up and running without having to navigate through a complicated manual containing everything from complex wiring diagrams to Certificates of Conformity.
A printed copy of the guide is included with every applicable product. These well-organized booklets contain all the product information needed by plant personnel to perform a quick installation and get the system operational with the least possible amount of downtime.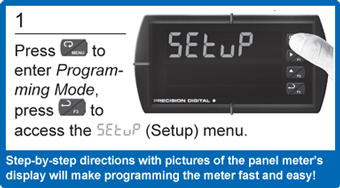 The quick start guides are provided to help users familiarize themselves with the buttons and basic functionality of the panel meters. Basic wiring instructions are included for inputs, outputs, relays, and power connections. Information is also included about programming and scaling the meter's inputs, as well as programming the relays for automatic reset. Operators can learn how to properly program the meter's 4-20 mA output and set up custom tags, units, and password protection.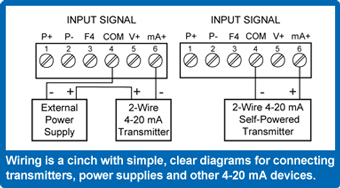 Selected advanced functions, such as pump alternation control, round horizontal tank gauging, and multi-point linearization are also addressed. Additional features, including process rounding and noise filter programming, are available. In the event of a confounding programming error or new setup, instructions are provided to return the meter to factory default settings.
The ProVu and Trident quick start guides are just a start of many more self-help resources to come. Look for quick start guides shipping with the ProtEX line of explosion-proof meters in the near future.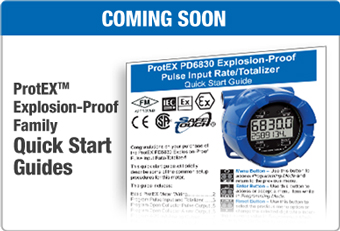 Download a digital copy of our Quick Start Guides below.
PD765 Quick Start Guide | PD6000 Quick Start Guide | PD6200 Quick Start Guide | PD6300 Quick Start Guide | PD6830 Quick Start Guide