Issue #2 • MAY 2014
Introducing The New Vice President of Sales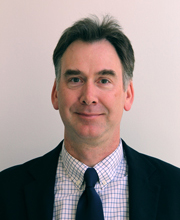 Alan Williams
Vice President of Sales
I am very excited to announce the appointment of Alan Williams as Vice President of Sales. Alan started his career as a process controls engineer with Invensys and has held positions with Emerson, Mitsubishi Electric Europe and ARC Advisory Group. Alan holds a masters degree in engineering and an MBA from Boston University. Alan will be focused on increasing sales of our Premier Products: ProVu, Trident, ProtEX and Loop Leader as well as introducing our new wireless and Modbus products over the next year or so. - Jeffrey Peters
News & Information
In this follow-up article to last issue's popular "Introduction to Modbus Serial Communication" article, applications for Modbus transmitters, scanners, and displays are discussed. Learn about using the Modbus features in transmitters you are already familiar with to improve your access to critical process information. Transmitters with both an analog output and Modbus capabilities are very common in the process industry. This article will explain why you should switch from the 4-20 mA signal to the Modbus serial communications on these transmitters. Catch up on last issue's article Introduction to Modbus Serial Communication here.


---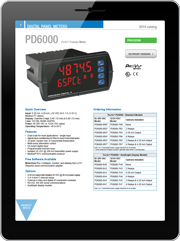 Now browsing through Precision Digital's entire line of products is more convenient and easier than ever. The app is a full catalog loaded with complete product information including specifications, ordering information, dimension and connection drawings, videos, and more. This extremely portable app goes anywhere your iPad goes. Download the app here.


---
Precision Digital will be joining over 300 companies exhibiting at the ILTA show. Attendees can see the latest technologies, evaluate vendors, and find the best solutions for their applications. Attendees will also have the opportunity to listen to over 50 expert speakers share information and tips on operational effectiveness, managing business issues and improving safety and environmental performance. See details on the 2014 ILTA Conference and Trade Show here.


---
Precision Digital is currently developing webinars that will be available to all audiences. Participants will be invited to join our experts as they present some of the latest topics in the process instrumentation industry. Gain knowledge on new products; learn how to program meters, see demonstrations on level applications, and more. The webinars are expected to roll out this summer, so visit predig.com/webinars to keep an eye out.


Featured Product
Featured Video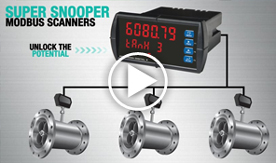 Watch this step-by-step easy-to-follow "How-To" video and learn how to program a 4-20 mA input, and scale the display value, on a Precision Digital PD765 Trident Series process meter.



In The Next Issue...
Understanding when a 4-20 mA Output is Necessary
New PD6830X and PD6730X Super Snooper Modbus Scanners
PDA1500 High Voltage to Logic Level Converter