Issue #1 • MARCH 2014
Introducing The New Vice President of Sales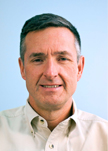 Jeffrey Peters
I am very excited about the new Stock Availability feature on our website. This added web feature lets you see in real-time the stock levels of all products in our system. This feature is accessible on predig.com at the top left of the side bar navigation. Simply type in a product model number in the text field and select the red link that appears below.
News & Information
Modbus communications is a common feature found on modern transmitters for all range of flow, level, temperature, and pressure applications. In many cases, a lack of understanding Modbus and its capabilities results in traditional 4-20 mA or 0-10 V signals being used where Modbus could provide more features and accuracy. This article from Precision Digital discusses what Modbus communications is and how it can be used. Get to know Modbus and consider it for your next process application with confidence.


---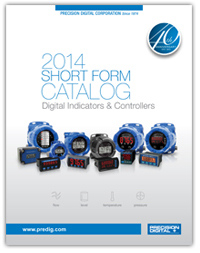 The new 2014 Precision Digital 40th Anniversary Edition Short Form Catalog has been released and is now available in printed and downloadable digital versions. See the latest digital panel meters, loop-powered indicators, flow rate/totalizers, Modbus scanners, and much more. Visit predig.com to request a copy or to download the digital version.


---
Precision Digital Corporation Celebrates 40 Years of Innovation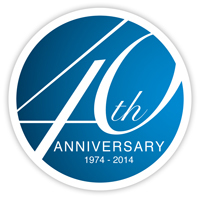 This year, Precision Digital celebrates 40 years of designing, manufacturing, and supporting process instrumentation. A statement from the 2014 catalog reads: "We are thankful for our customers' support and trust over the past 40 years. Customer satisfaction has been and remains our number one priority. We strive to provide practical solutions to a diverse range of industrial applications, and to make these processes operate more intelligently and efficiently. We continue to engineer innovative new products and implement new technologies to help us meet this goal."
---
Precision Digital Corporation, a global leader in digital panel meters and control instrumentation, is pleased to announce the Vantageview Series of NEMA 4X Field- Mounted Meters. The Vantageview Series has been designed to offer the functionality and features of Precision Digital's ProtEX Series of Explosion-Proof Meters in an injection-molded plastic, NEMA 4X (IP65) enclosure.


Featured Product
Featured Video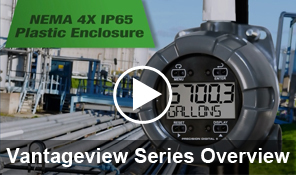 This video will introduce you to the new Vantageview Series of NEMA 4X field-mounted process indicators and rate/totalizers.



In The Next Issue...
Precision Digital to Conduct Live Webinars
The New PD6830X Super Snooper Modbus Scanner
"How To" Videos