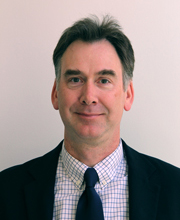 Alan Williams
Vice President of Sales
Here at Precision Digital we are continually experimenting with new media and new ways of communicating with our channel partners and customers. Like many other companies who provide technical products we have had a YouTube channel for quite some time - for many of us it is the go-to place for "how-to", review, or introductory videos. My recent hits include how to peel a pomegranate in 10 seconds, and how to change the rear cassette on a bicycle (I'm sure many of you have also been rescued by a YouTube "how-to"). Our YouTube channel already holds a wealth of product information, and we are working to making it even more useful for our channel partners and customers.
Recently we also introduced a chat feature on our website. To some folks here at Precision Digital there was a concern this would be seen as perhaps a 2nd class form of communication. i.e. will our customers see this as reduction in our commitment to provide first class support? But as anyone who has children will attest - the "millennial" generation consider having to chat on the phone as a sign of desperation, or failure, when all other mediums have been exhausted! A report by Pew research suggested "The telephone call is a dying institution" largely being replaced by texting.
So which ever medium you choose: YouTube, our new iPad catalog, online chat, email, or even phone, we hope you will see our commitment to keep up with all these mediums as part of our commitment to continue to provide first class support.