The Trident Virtual Meter interactive demo has been completely revised in order to make it more informative and easy-to-use, and now features an entirely new mobile friendly interface! The instructions have been rewritten to make it easier to follow and now feature our new Trident How-To videos. You can now watch the Trident How-To videos and program the Virtual Meter all on the same screen; it has never been easier to learn how to program the PD765 Trident meter. The new mobile friendly version allows you to use the virtual meter on your mobile device. Forget how to scale your meter for 4-20 mA input? Want to learn how to set up relays for automatic reset? Just visit
tvm.predig.com
and give it a try!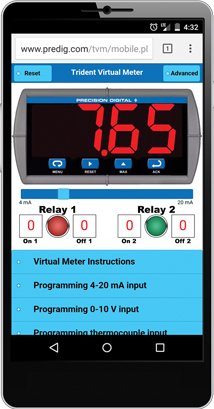 New mobile friendly Interface allows you to easily practice programming the virtual meter on your smart phone. Once you program a feature you can control the value with the input simulator slider and see the relays activate.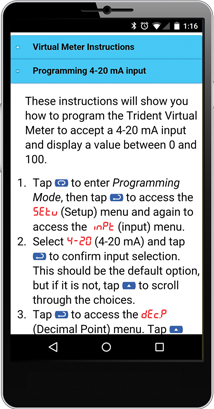 Drop down accordion style menu with simple-to-follow instructions for each program feature allows for easy navigation and helps you program the meter step-by-step.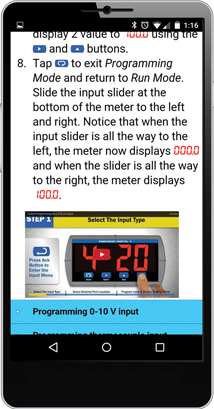 The menu instructions include the new Trident How-To videos. These step-by-step videos will walk you through some of the most common features of the Trident PD765 meter. Watch these videos as you program the Trident Virtual Meter.


Start using the Trident Virtual Meter now by visiting tvm.predig.com on your desktop or mobile device.