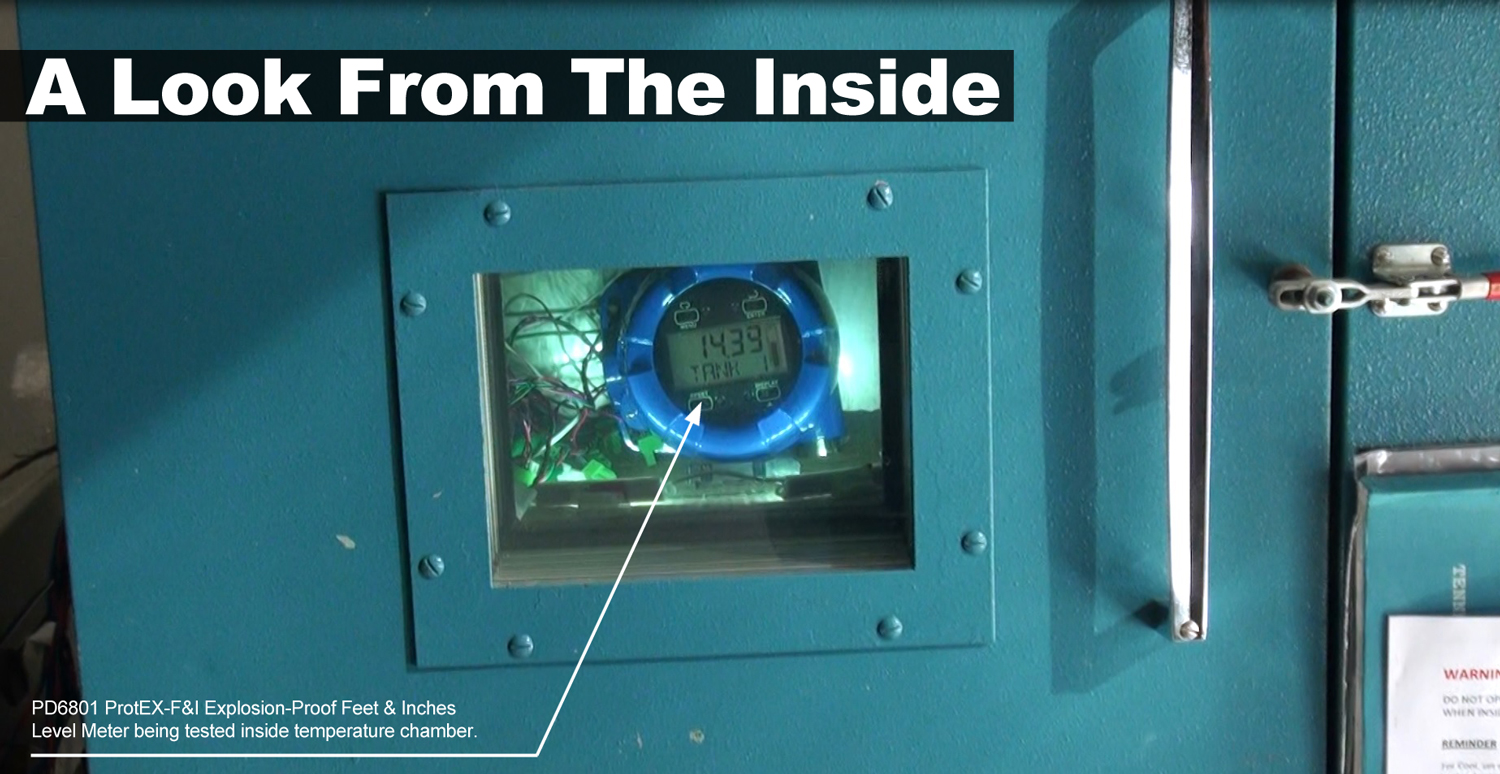 Precision Digital products are known for their ruggedness, quality and reliability.
---
From the initial designs through to the final testing and calibration of a meter ready to ship, Precision Digital works hard to make a reliable product that meets the demanding expectations of harsh industrial environments. In this issue, we give you a brief look inside that process at some of the elements that make Precision Digital a premier supplier of displays for tough industrial environments.
It Starts at the Very Beginning
Precision Digital knows that its panel meters, explosion-proof displays, field mounted products, and enclosures will be going into harsh industrial environments. In addition, they need to maintain their accuracy and reliability despite the electrical issues like noise and power supply variations common in industrial locations. Designing a product to deal with these environments starts at the very beginning of a product's conceptual design and early planning stages.
Product development at Precision Digital begins with a Product Development Proposal. When developing this document, known hazards like direct sunlight, UL exposure, unpredictable weather, signal noise, cramped installation locations, dust, dirt, and other known problems are identified. The earliest product specifications call for these issues to be accounted for, assuring that before the design even begins, it must be fit for industrial environments. Not only are Precision Digital products designed with rugged mechanical elements, but they are designed for electrical ruggedness as well. Most products are CE marked, indicating a high level of resistance to radiated noise, conducted noise, and power line fluctuation, as well as a low level of noise emissions that could play havoc with other equipment. This process ensures that ruggedness and quality are infused into the design process from, the concept stage of the design forward.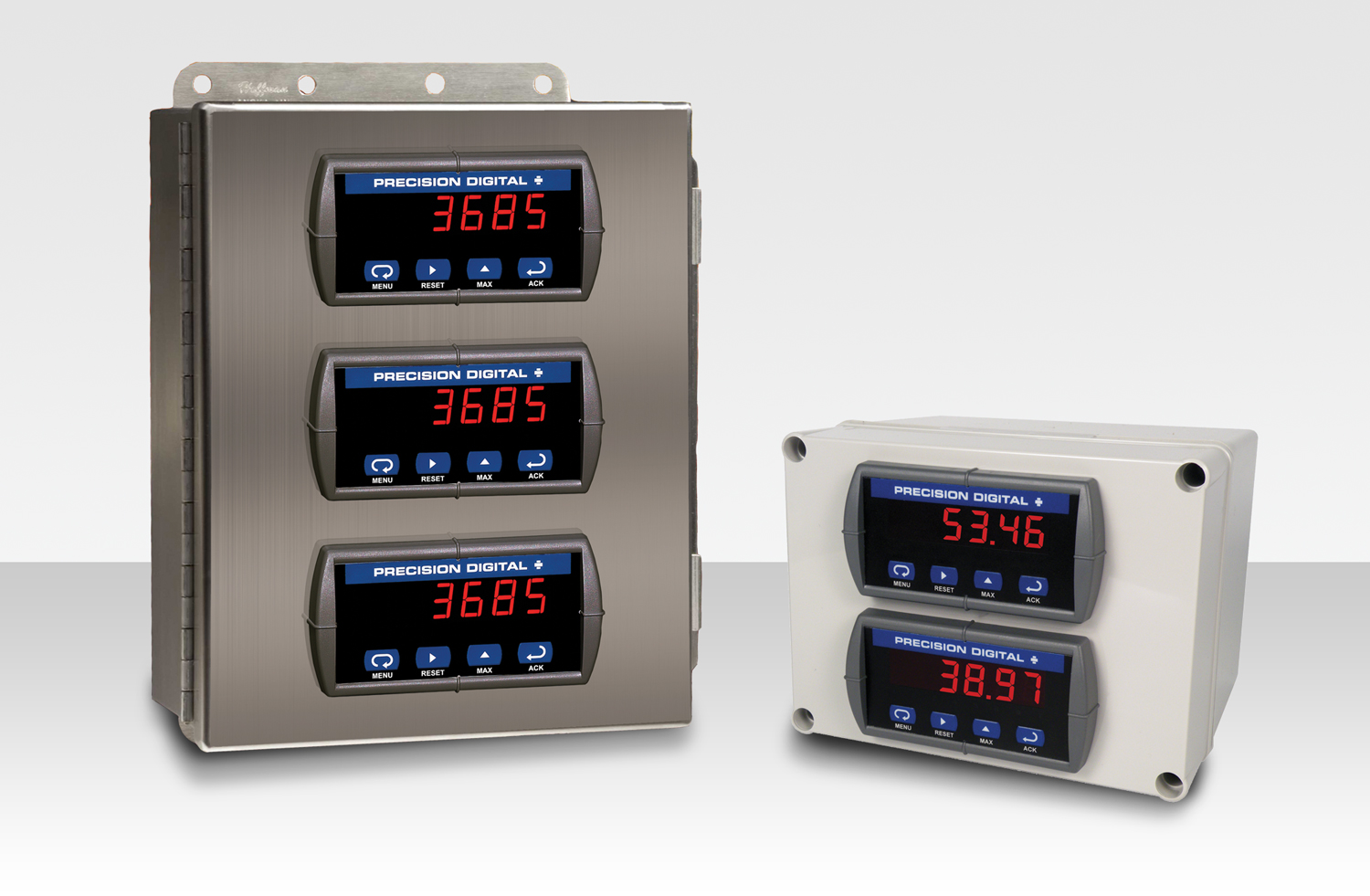 ▲ Precison Digital can customize your enclosure for the number of meters and either vertical or horizontal installations. The enclosures are available in plastic, steel and stainless steel including models with NEMA 4X ratings.
As a critical part of engineering a new product, and all designs are continuously tested through the development process to verify and improve on the ruggedness of the product. Third party testing labs are used to verify the environmental ratings like NEMA 4X and IP65, as well as electrical ruggedness characteristics like those required for CE marking. Most products carry UL, CSA, or a hazardous area approval agency mark like FM, CSA, ATEX, or IEC; which require even more attention to safety and strict design criteria.
Flawless Production and Assembly
Once a product is designed, it needs to be built. Almost all Precision Digital products are assembled, calibrated, and fully tested in the United States at the headquarters in Hopkinton, Massachusetts. Engineering can keep a close eye on all product assembly processes, and react immediately at the first sign of any issues that could lead to diminished quality or lower standards.
Precision Digital has a complete ISO 9001 Quality System that includes detailed production, calibration, and testing procedures. The production team executes on these detailed and exact procedures, producing a quality product every time. To help guarantee a thoroughly tested product, Precision Digital engineers have developed a number of automated, intelligent testing and calibration devices that can quickly test the electrical characteristics of the meter meet specifications.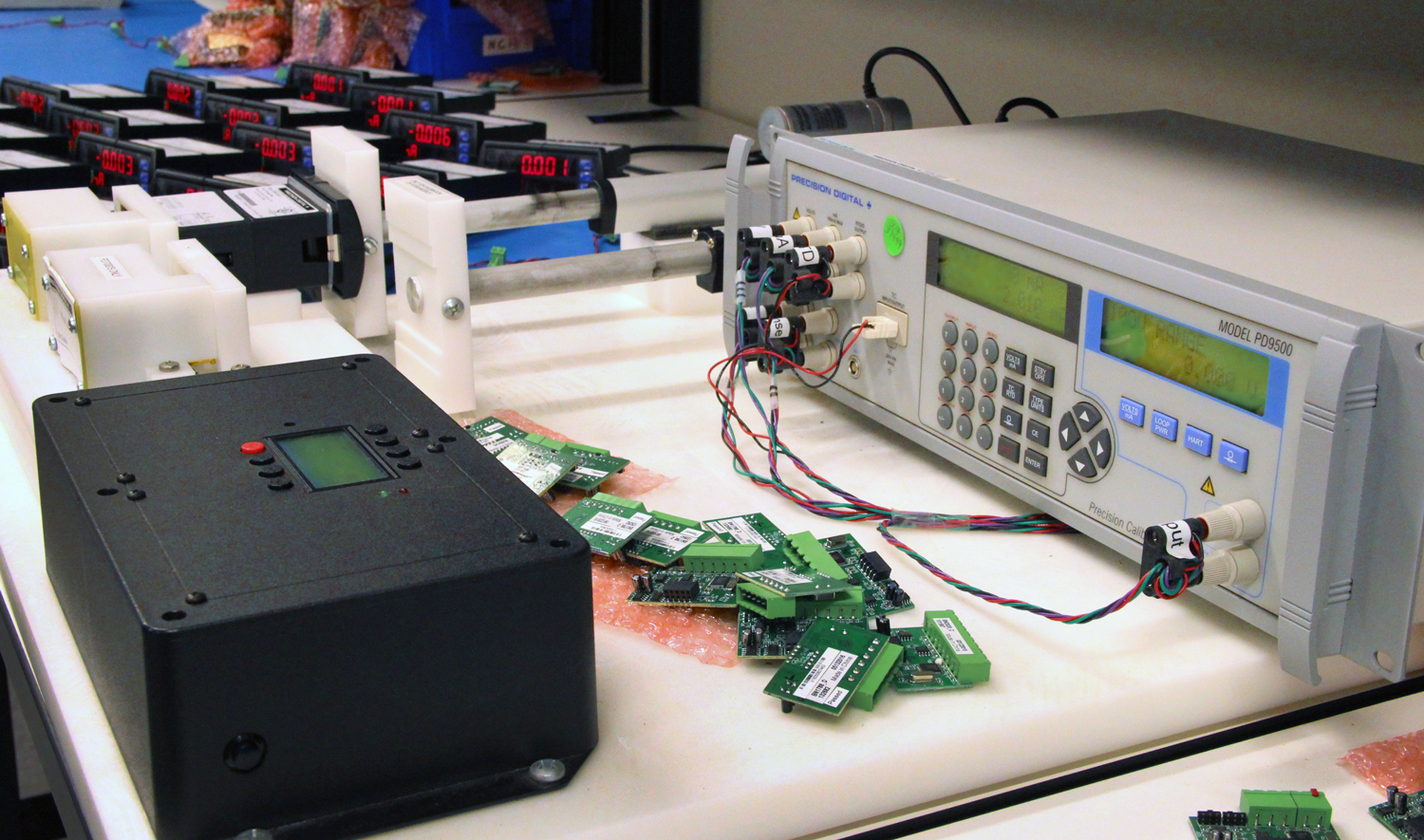 ▲ At Precision Digital all meters are tested and calibrated before being shipped to customers. Above, ProVu digital panel meters are being calibrated.
Experience and Culture
Precision Digital has been making displays and controllers for the industrial environment for over 40 years. That kind of experience means that the entire organization understands the type of environments the products are going to be installed in, and the potential problems users may run into. By keeping such a high focus on quality, rugged, and feature-packed products, Precision Digital has created a culture where it is simply not acceptable to produce an inferior product. Precision Digital, as a company, takes pride in its products and what they can do to improve the applications of a wide range of industrial processes; being able to meet the needs of almost any flow, level, temperature, or pressure application.
Conclusion
Making a reliable, rugged, and high quality product that industrial plant operators, engineering firms, and system integrators can rely on requires a beginning to end commitment. From the first conceptual meetings for a new product, all the way through to the individual meter or controller final assembly process, Precision Digital commits to that level or quality and features. That commitment can be seen in the 3 year warrantee most products carry, the great reputation the product have for reliability, and the return customers who come back to Precision Digital for all of their flow, level, temperature, and pressure display and control needs. ■