Filter Control Console Upgrades
If your old panel meters are outdated, hard-to-read, or don't have enough capabilities for your application it might be time to replace them with the PD765 Trident X2 process and temperature digital panel meter.
The Trident X2 is a great replacement for older, hard-to-see digital panel meters on filter control consoles. It features a 1.2" (30.5 mm) display that is typically more than twice the size of older meters with displays of 0.56" (14.2 mm). Even operators lacking 20/20 vision can easily read the Trident X2's display from across the room, in direct sunlight, or when its covered in a layer of dust!
Not only does the Trident X2 have a large, easy-to-read display, but it is equipped with 2 relays and a 4-20 mA output giving you more options and even more control over your facility. The Trident is UL Listed and features a NEMA 4X front panel. See more details on the Trident X2.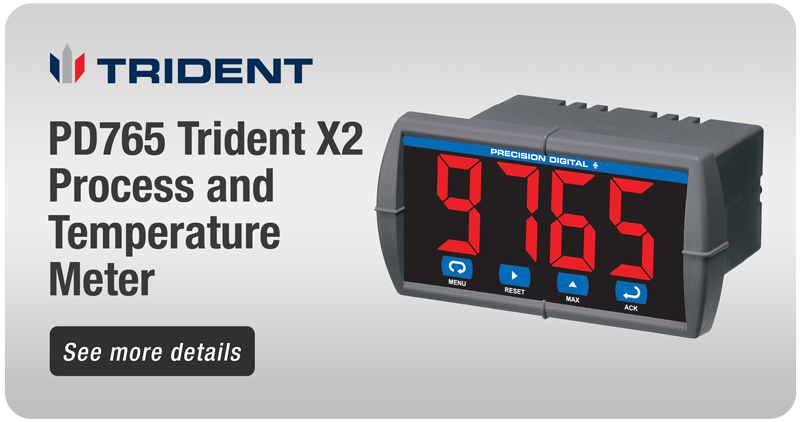 TRIDENT X2 FEATURES
1/8 DIN Digital Panel Meter with NEMA 4X,
IP65 Front
4-20 mA, ± 10 V, TC & RTD Field Selectable Inputs
4-Digit Display, 0.56" (14.2 mm) or 1.20"
(30.5 mm)
Shallow Depth Case Extends Only 3.6" (91.4 mm) Behind Panel
24 VDC @ 200 mA Transmitter Power Supply
2 Relays + Isolated 4-20 mA Output Options
Sunlight Readable Display
UL & C-UL Listed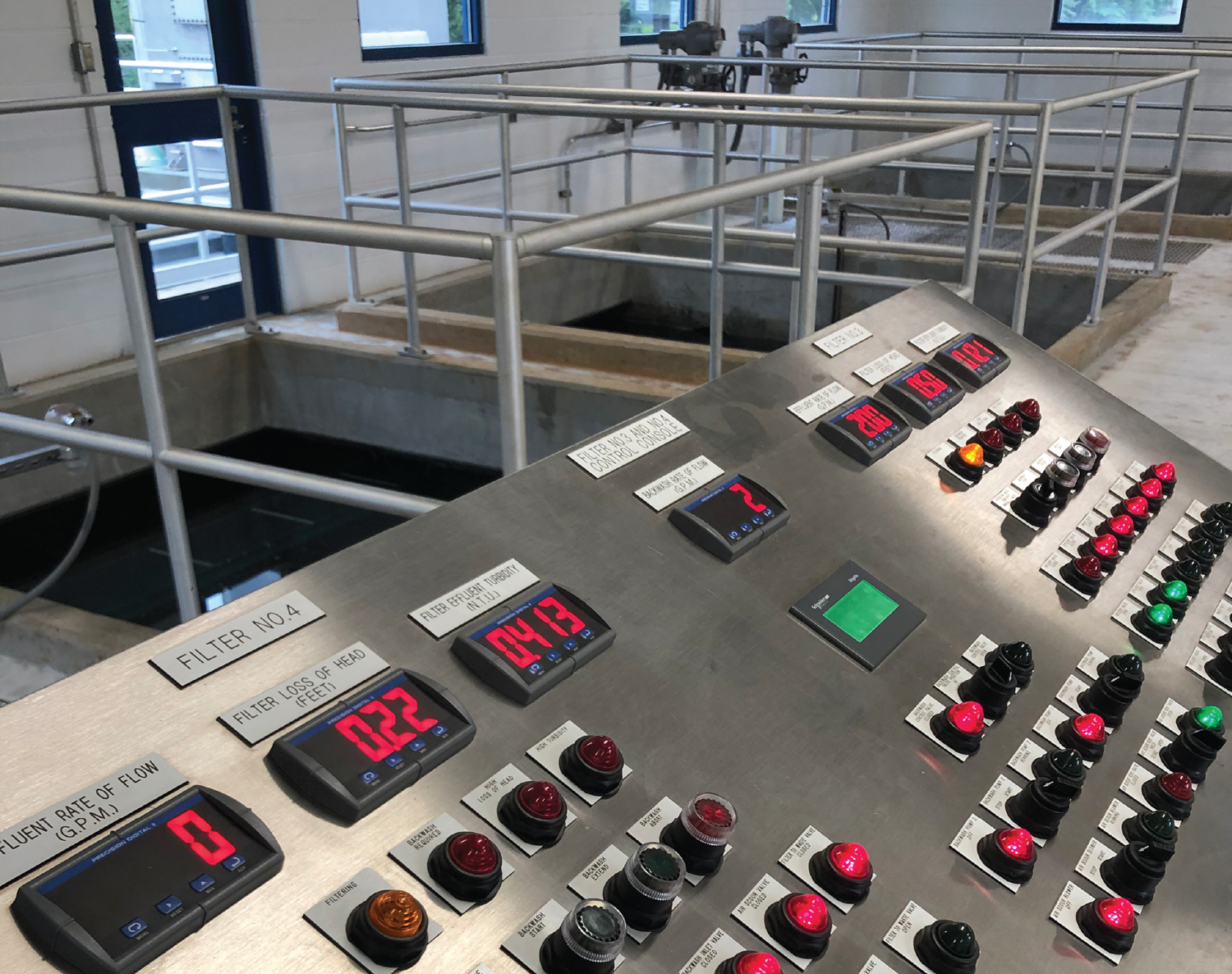 The Trident X2's Large Display Makes a Big Difference
In the following examples, several old, hard to see panel meters on the filter control consoles have been replaced with Trident X2 large display meters. Compare the two meters circled in the photo below. The Trident X2 meter is extremely easy to read and you can barely read the display on the old meter. As you can see in the other photos, the visibility on the Trident X2 displays is bright and clear either indoors or outdoors and from a distance.