Features
Ideal Replacement for Bitronics Model GSDIE1
Bitronics to 1/8 DIN Adapter Mounting Plate Available
1/8 DIN Digital Panel Meter with NEMA 4X, IP65 Front
(1) High Voltage Input and (1) mV Input
True RMS AC with Crest Factor of 2 at Full Scale
0-300 VAC or VDC Voltage Input
0-150 mV AC or DC Input from Current Shunt
Easy Field Scaling
Dual-Line 6-Digit Display, 0.6" (15 mm) & 0.46" (12 mm)
UL & C-UL Listed. E160849; 508 Industrial Control Equipment
3-Year Warranty
Overview
The ProVu PD6402 is a True RMS High Voltage & mV to Current Meter and is an ideal replacement for the discontinued Bitronics GSDIE1. It will simultaneously measure a direct line voltage up to 300 V and a current shunt output up to 150 mV. The mV input can be scaled to represent current (A). The PDA6018 adapter plate allows for use of existing mounting cutouts. Extra bright LEDs make for easy reading, even in adverse lighting conditions. The PD6402 is frequently used to monitor field excitation voltage and current during start up and shut down of generating equipment.
Mounting Dimensions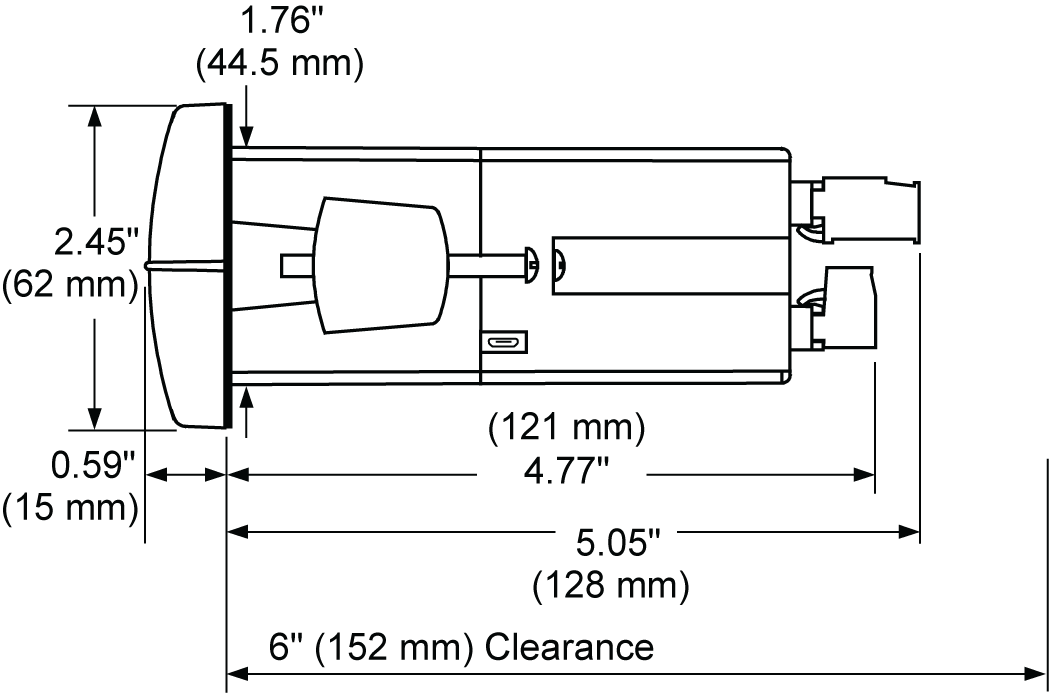 Meter Dimensions - Side View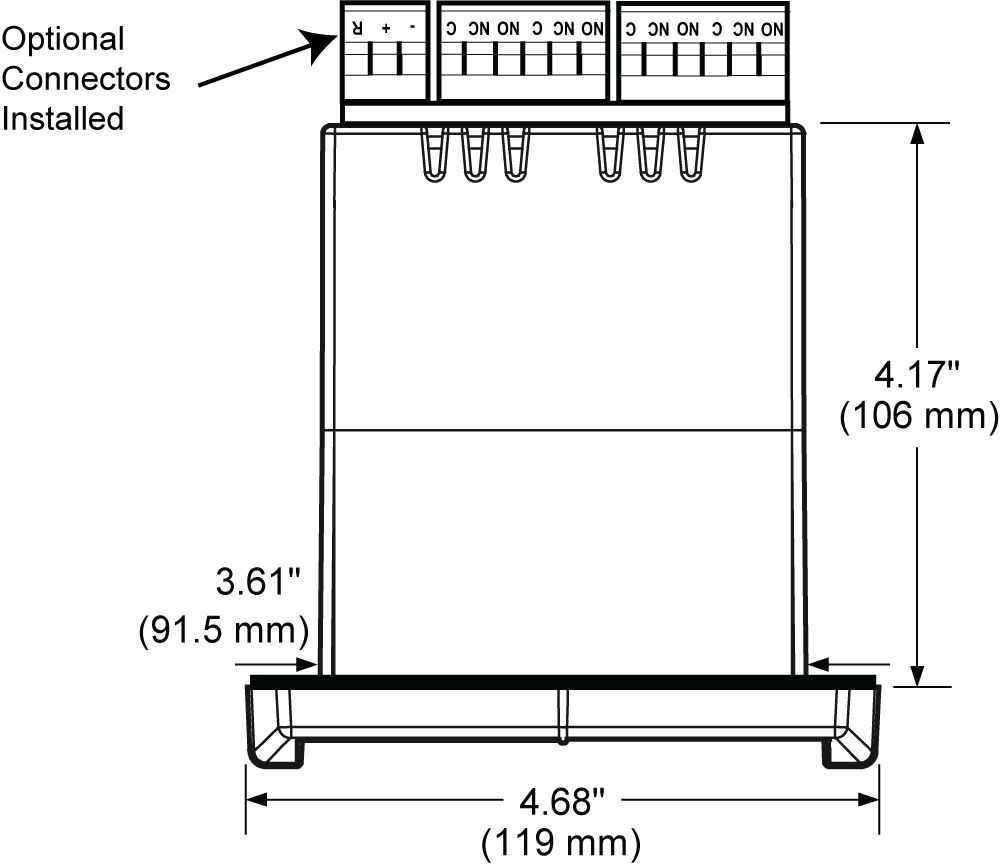 Meter Dimensions - Top View
Connections
All connections are made to removable screw terminal connectors located at the rear of the meter.
Connectors Labeling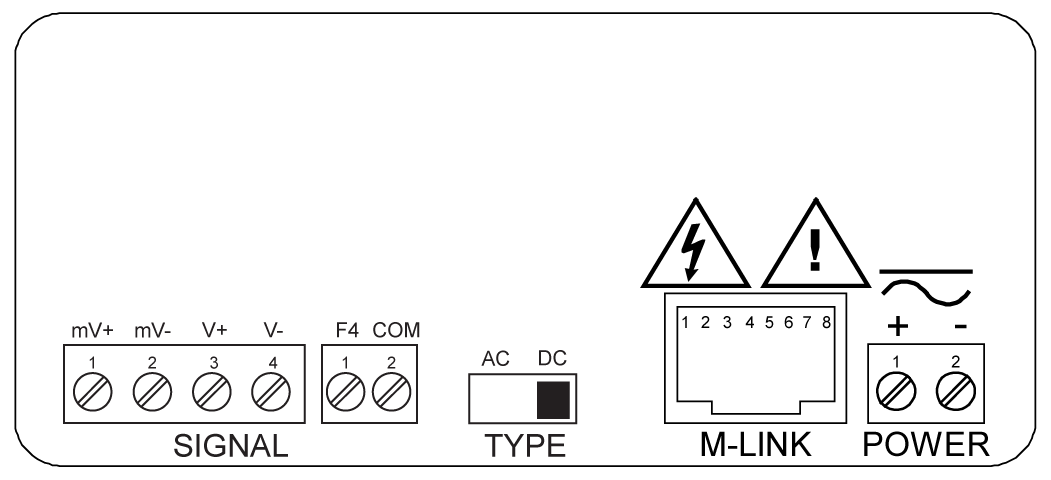 PD6402-6R0 Connectors Label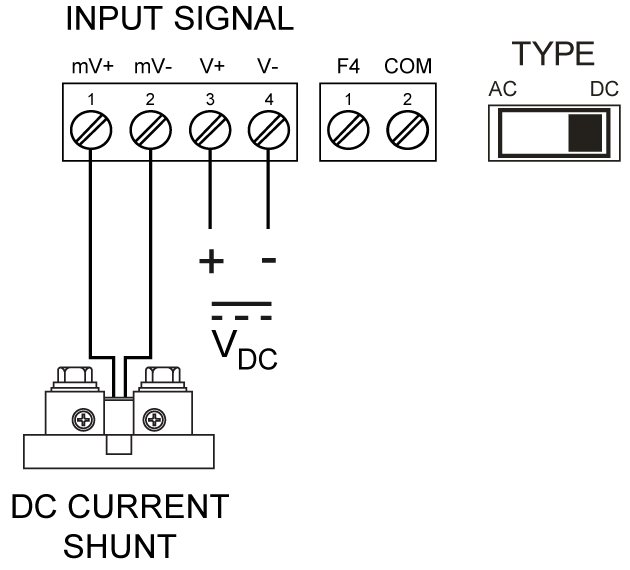 DC Current Shunt and Voltage Connections
Accessory
PDA6018 Mounting Plate
Precision Digital offers the PDA6018 Bitronics 4" round meter to 1/8 DIN meter adapter mounting plate. The PDA6018 plastic mounting plate is designed for mounting the PD6402 ProVu high voltage & mV to current meter into the existing cutout of the discontinued Bitronics GSDIE1 dual channel DC Amp / Volt meter.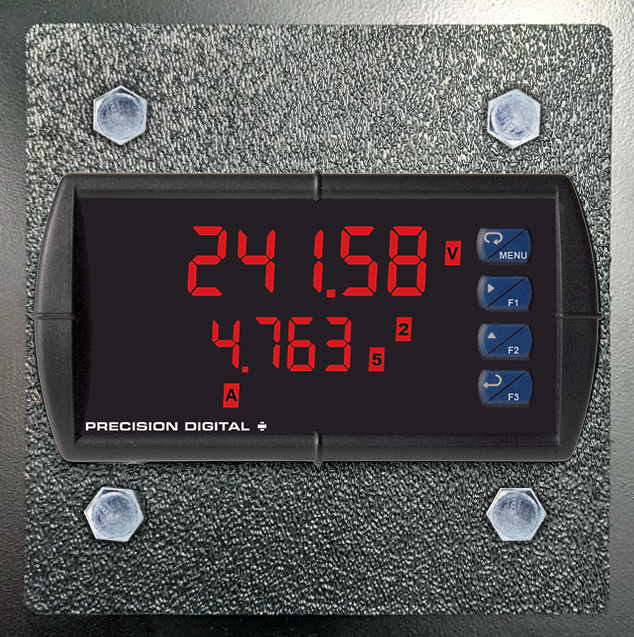 PD6402 Mounted with PDA6018 Adapter Mounting Plate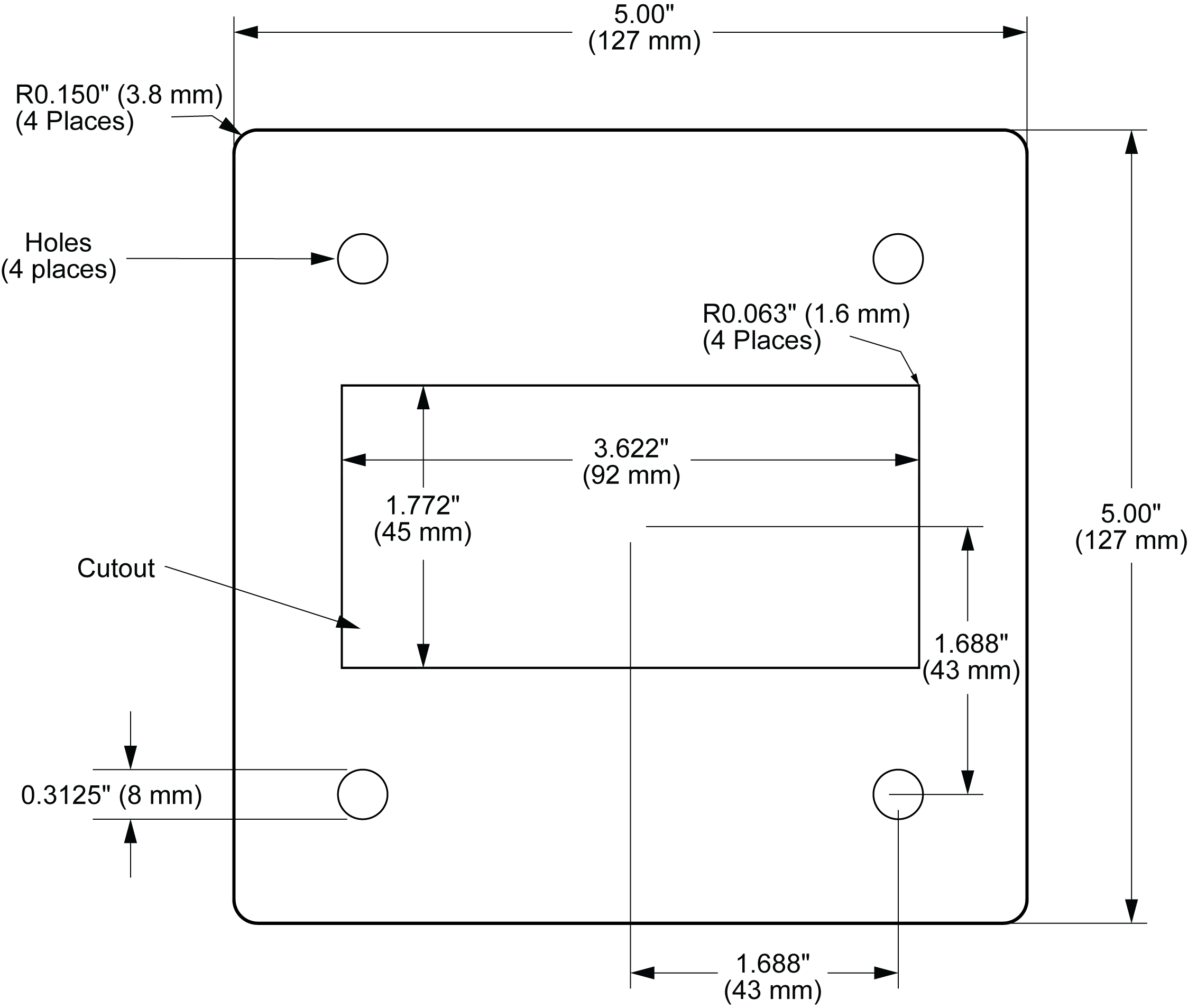 PDA6018 Panel Mounting Kit Dimensions and Cutout