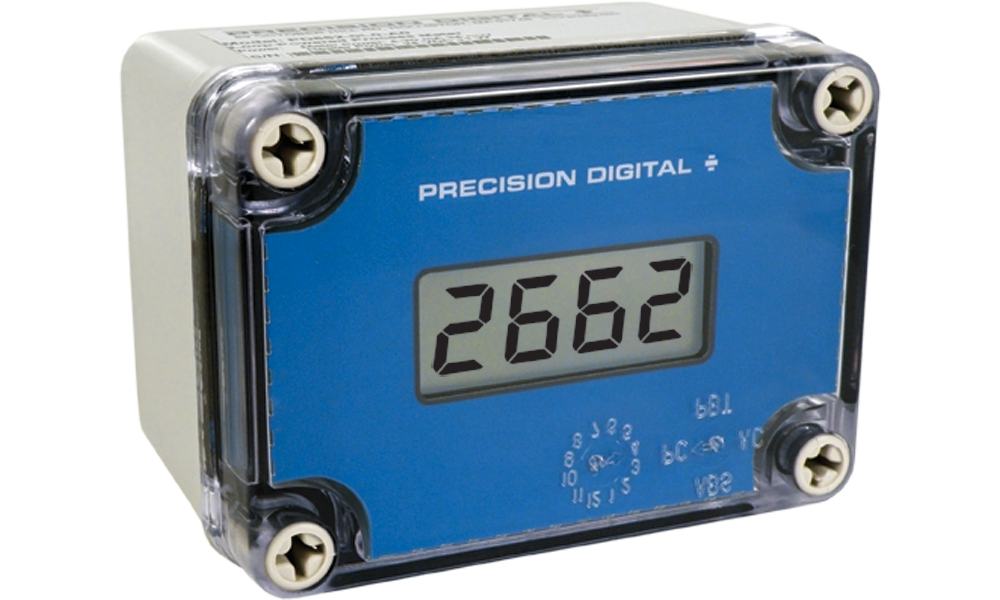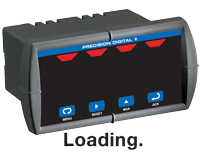 The PD662 NEMA 4X, CSA Certified loop-powered meter is perfect for applications where a simple, inexpensive display is required, and AC power is not available. The PD662 derives all its power from the 4-20 mA loop, including its optional backlight feature. It can be easily scaled in the field using four push buttons; with or without applying an actual calibration signal. The PD662's display will read up to 2999; we call this 3½+ digits! The PD662 is housed in a rugged NEMA 4X enclosure and is provided with one ½" NPT pipe conduit hole.
Features
NEMA 4X, IP66 Loop-Powered Field-Mount Process Meter
4-20 mA Input
1.7 Volt Drop (3.7 Volt Drop with Backlight)
0.6" (15.2 mm) 3½+ Digits LCD Display; -1999 to 2999
HART® Protocol Transparent
Loop-Powered Backlight Option
CSA Certified Operating Temperature Range: -40 to 75°C (-40 to 167°F)
Four Internal Buttons for Easy Field Scaling
Max/Min Display
Programmable Noise Filter
32-Point Linearization & Square Root Extraction
Conformal Coated PCBs for Dust and Humidity Protection
One ½" Conduit Hole in Enclosure
Pipe & Panel Mounting Kits Available
Stainless Steel Tag Available
3-Year Warranty
General
Display:
0.6" (15.2 mm) LCD, 3½+ digits; -1999 to 2999
Display Update Rate:
2 Updates/Second
Backlight:
White; Loop-powered. Backlight can be enabled or disabled via alternative wiring of terminal block. Loop-powered backlight brightness will increase as the input signal current increases.
Display Overrange:
Display Flashes 2999
Display Underrange:
Display Flashes -1999
Programming Method:
4 Front Panel Pushbuttons
Noise Filter:
Programmable HI, LOW, or OFF
Recalibration:
Recalibration is recommended at least every 12 months.
Max/Min Display:
Max/Min readings reached by the process are stored until reset by the user or until power to the meter is turned off.
Non-Volatile Memory:
All programmed settings are stored in non-volatile memory for a minimum of ten years if power is lost.
Normal Mode Rejection:
64 dB at 50/60 Hz
Environmental:
Operating Temperature for CSA Certification: -40 to 75°C.
Functional Temperature Range: -40 to 85°C.
Storage Temp.: -40 to 85°C.
Relative Humidity: 0 to 90% non-condensing.
Printed circuit boards are conformally coated.
Connections:
Removable screw terminals accept 12 to 22 AWG
Enclosure:
Impact-resistant polyester plastic, body gray, cover clear with blue faceplate; NEMA 4X, IP66; ½" conduit hole provided at base
Mounting:
½" NPT pipe (0.865 in, 12.7 mm) conduit hole on bottom of enclosure. 0.166 in (4.2 mm) wall mounting holes located behind front cover screws.
Tightening Torque:
Screw terminal connectors: 4.5 lb-in (0.5 Nm)
Overall Dimensions:
4.33" x 3.15" x 2.76" (110 mm x 80 mm x 70 mm) (W x H x D)
Weight:
10.4 oz (295 g)
Warranty:
3 years parts & labor. See
Warranty Information and Terms & Conditions
for complete details.
Input
Input:
4-20 mA
Accuracy:
±1 count
Maximum Voltage Drop & Equivalent Resistance:
| | |
| --- | --- |
| Without Backlight | With Loop-Powered Backlight |
| 1.7 VDC @ 20 mA | 3.7 VDC @ 20 mA |
| 85 Ω @ 20 mA | 185 Ω @ 20 mA |
Function:
Linear (2 to 32 points) or square root
Temperature Drift:
50 PPM/°C from -40 to 85°C ambient
Decimal Point:
User selectable decimal point
Minimum Span:
Input 1 & Input 2: 0.40 mA
Calibration Range:
An Error message will appear if input 1 and input 2 signals are too close together.
| | |
| --- | --- |
| Input Range: | Minimum Span Input 1 & Input 2 |
| 4-20 mA | 0.40 mA |
Input Overload:
Over current protection to 2 A max.
HART Transparency:
The meter does not interfere with existing HART communications; it displays the 4-20 mA primary variable and it allows the HART communications to pass through without interruption.
The meter is not affected if a HART com-municator is connected to the loop. The meter does not display secondary HART variables
CSA Certification
CSA Certified:
U.S. & Canada. 2252 05 — Process Control Equipment.
2252 85 — Process Control Equipment,
U.S. Standards.
CSA File Number:
2282691
CSA Applicable Requirements:
CAN/CSA C22.2 No. 61010-1-04 Safety Requirements for Electrical Equipment for Measurement, Control, and Laboratory Use – Part 1: General Requirements
UL 61010-1 Safety Requirements for Electrical Equipment for Measurement, Control, and Laboratory Use – Part 1: General Requirements.
Connections
Wiring
The two wire power/signal connection is made on the back of the PD662 on the three position removable terminal block. Follow instructions printed on the unit for two wire loop-powered connections with or without backlight.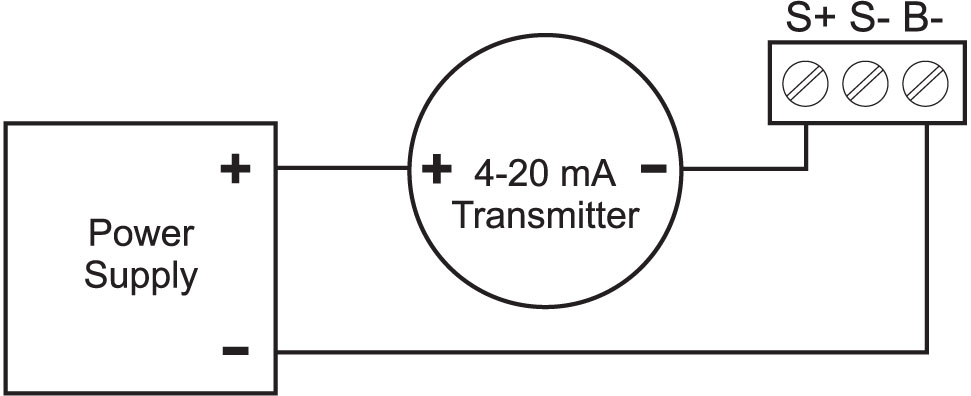 PD662 Input Connections with Backlight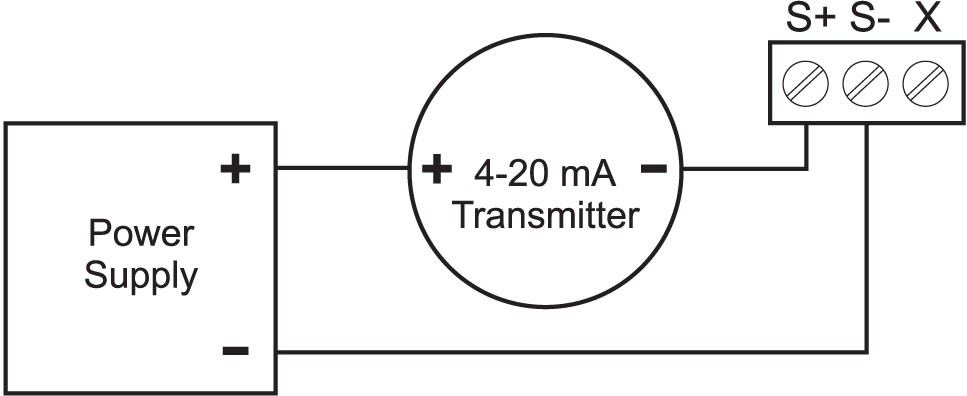 PD662 Input Connections without Backlight
Mounting Dimensions