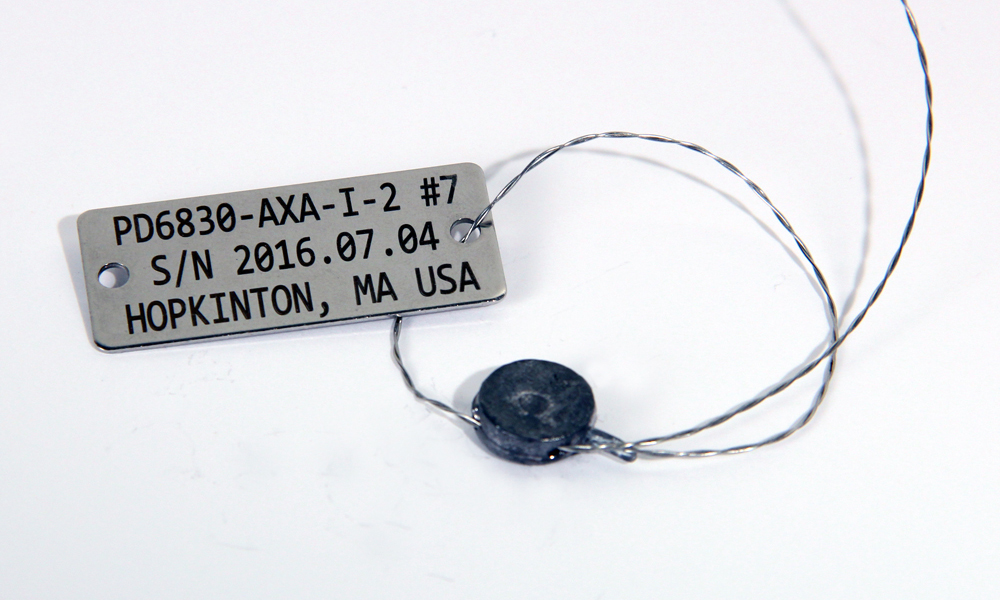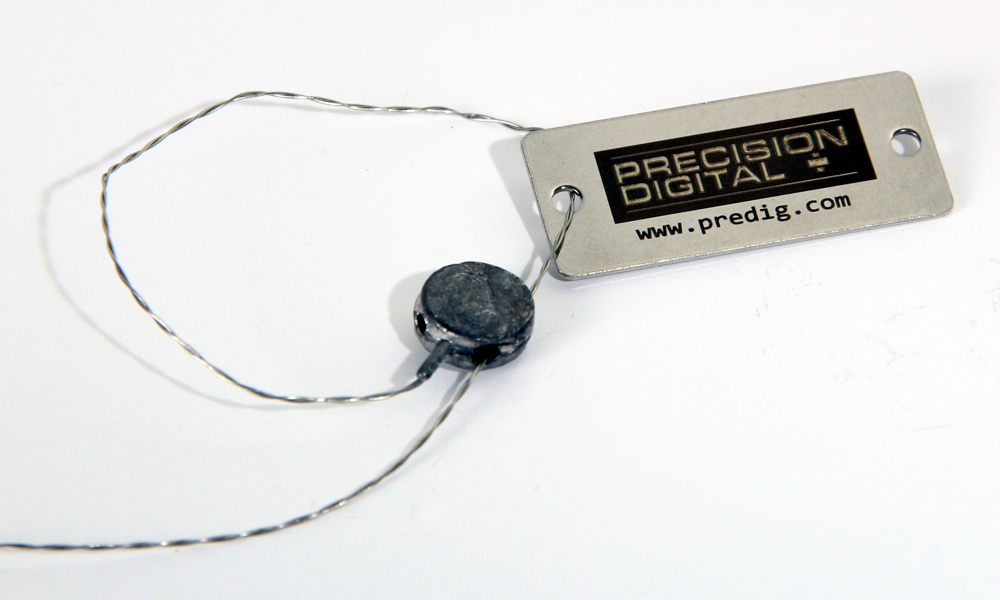 PDA-SSTAG is a laser etched stainless steel tag accessory for any of your precision digital meters. The tag features custom text for equipment identification, instruction, or whatever else is needed in your facility. Each tag comes with a stainless steel wire and lead seal for easy mounting wherever you need it.
Please use the form to the right to enter the custom text for your tag or you may use the paper order form under the Docs & Resources tab.
Material: Stainless steel
Dimensions: 1.75 in x 0.75 in x 0.04 in (45 mm x 19 mm x 1.02 mm) (L x W x D)
Fastener: Stainless steel wire, 10 in (254 mm) with lead seal
Engraving method: Laser etching
Allowable characters per line:
Line 1: 17 characters
Line 2: 12 characters
Line 3: 17 characters
Dimensions
No accessories available for this product.