---
The Precision Digital PDW90 Base Station is the starting piece to a rugged, customizable, point-to-multipoint wireless bridge. It offers a highly-flexible means of getting an analog, digital, or Modbus® signal from where you have it to where you need it. Modular input/output cards and expandable field units, available for the base station, and mean that the PDW90 can be customized to meet the needs of any wireless application.
The PDW90 is simple to order, simple to configure, and easy to trust with your application. A wireless survey tool is available for those installations that require a site survey for longer distances, making it easy to verify the setup will work the first time.
Field units accept analog, discrete, or Modbus® inputs and wirelessly broadcast it to the PDW90 base station. The base station can recreate these signals with its onboard RS-485 or analog and digital I/O cards. It can also be programmed to activate relays or output analog/digital signals to the field units. Just put the field units wherever there are process signals and the base station in the control room.
Fixed or remote antenna modules as well as a wide range of accessories are available, including mounting kits, antenna-related accessories, and repeaters. The antenna may be directly attached or remotely located. High gain directional antennae are also offered.
---
Features
Rugged Plastic NEMA 4X Field Enclosure
Field or Wall Mounted
RS-485 Modbus Standard
Up to 16 Dual Input/Output Expansion Cards
Analog Input, Analog Output, Relay Output, and Digital I/O Cards Available
PDA3900 Yagi High Gain Antenna Accessory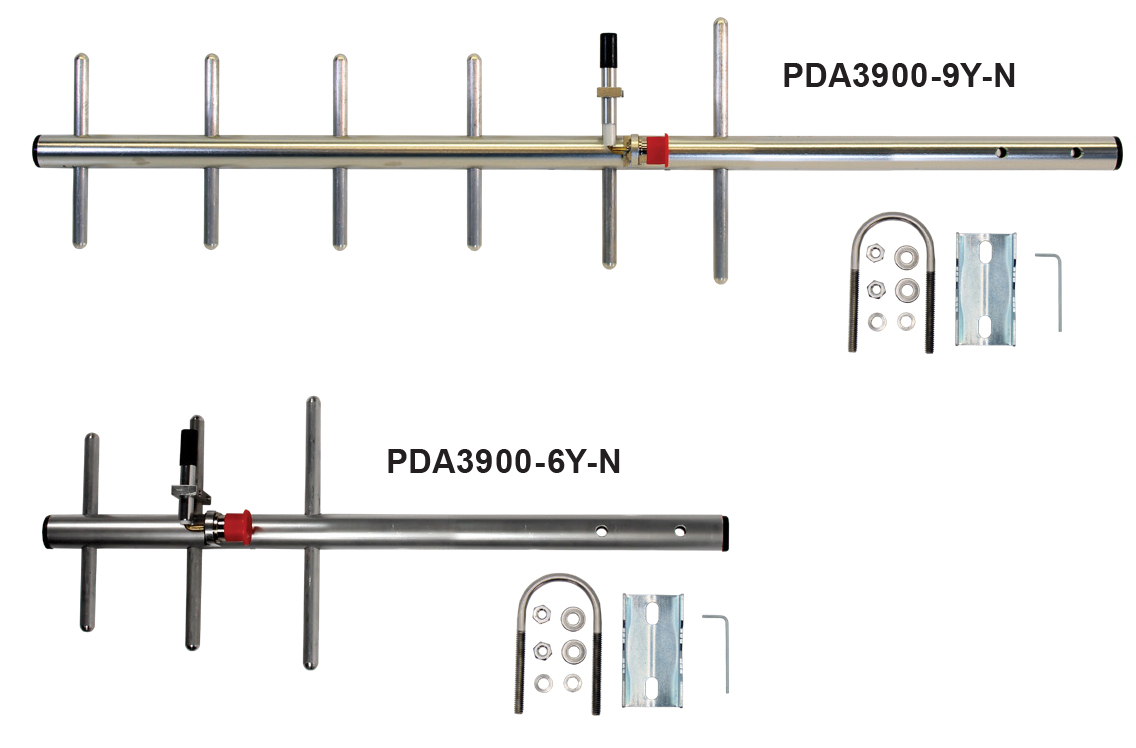 The PDA3900 yagi antennas are made to work with point-to-point and point-to-multi-point applications. These high gain antennas are ideal to use with Precision Digital's PDW wireless series because they give you the flexibility of installing the antenna exactly where you need to bridge your point-to-point wireless process signals while keeping the PDW unit in a convenient location for monitoring. Each Yagi is factory tuned on a network analyzer for best power match and lowest VSWR, offering the best possible performance. The PDA3900 also comes complete with a mounting kit with stainless steel hardware.
Specifications
Frequency: 900 MHz
Gain: 6 or 9 dBd (based on model)
Termination: N-Female connector
Mounting Kit: Included for 1 ¼" pipe
Dimensions: PDA3900-6Y-N: 17.125" (435 mm) x 6.875" (175 mm), PDA3900-9Y-N: 28" (711 mm) x 6.875" (175 mm)
Weight: PDA3900-6Y-N: 11.2 oz (318 g), PDA3900-9Y-N: 16.8 oz (476 g)
Extention Cable Accessory for Yagi Antenna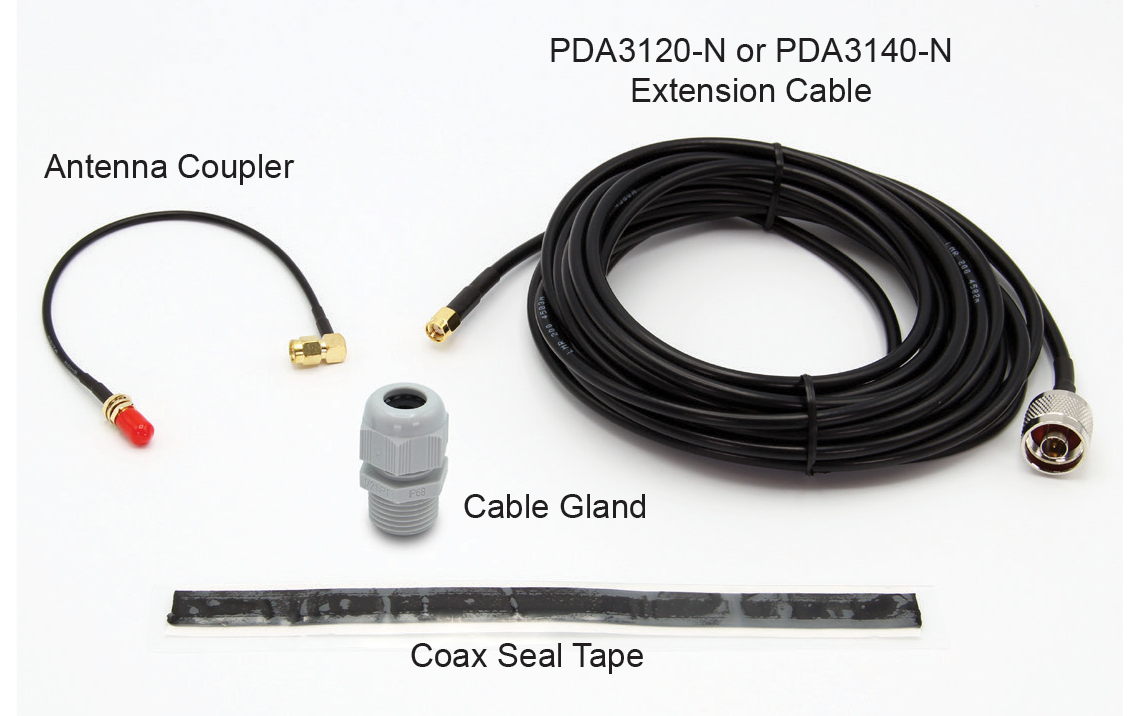 Mounting the Yagi Antenna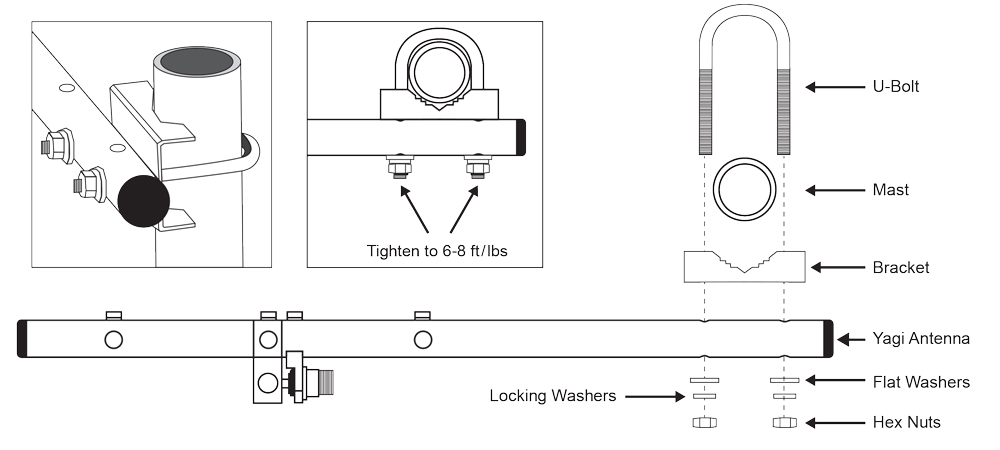 Dimensions