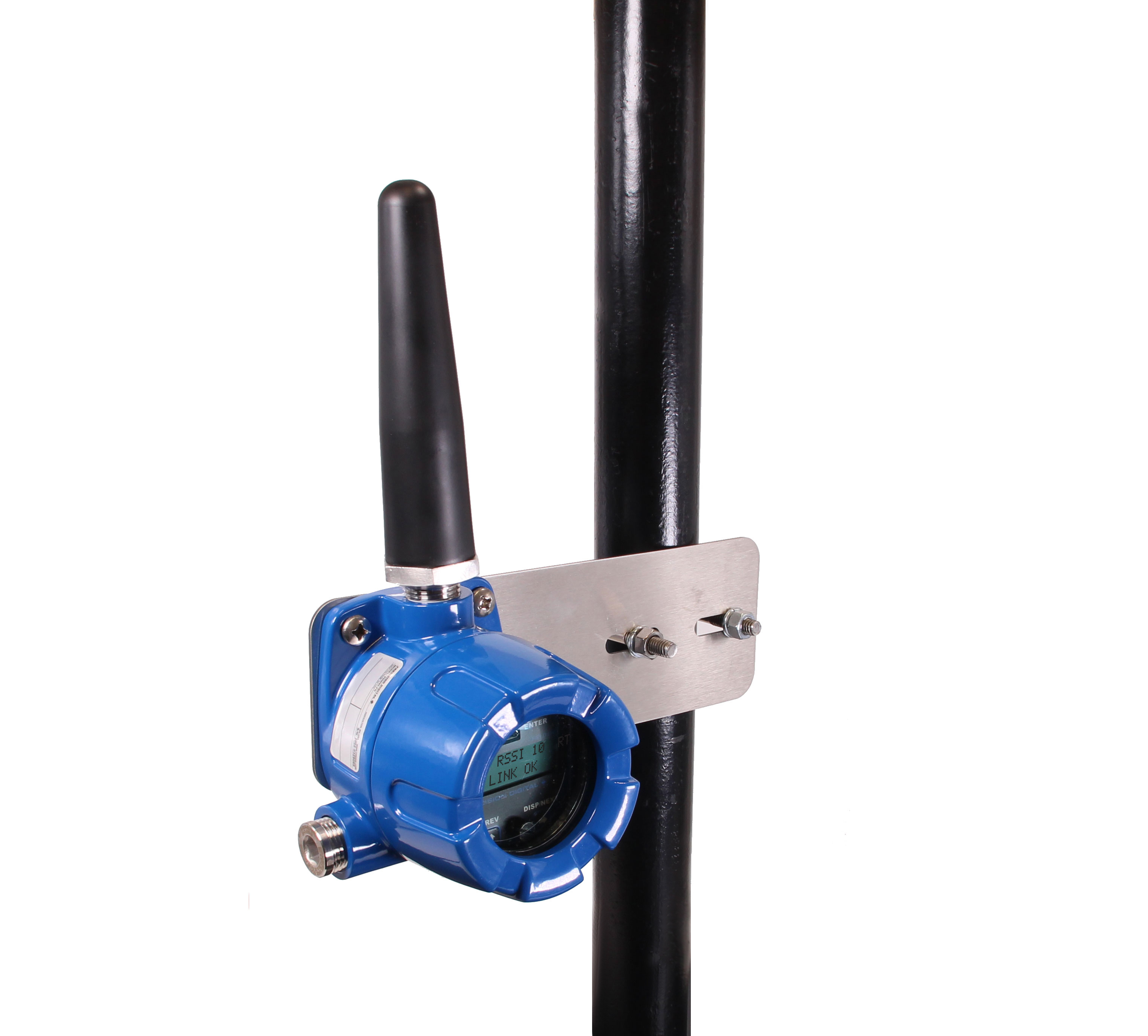 Key Features
Mounts PDW Wireless Field Units to 1.5" or 2" Pipes
Suitable for Horizontal or Vertical Pipes
All Necessary Hardware Provided
Available in Steel and 316 Stainless Steel
Overview
The PDA6963-SS provides a convenient way to mount PDW30-SNA, PDW30-RNA, and PDW90-FN wireless units to horizontal or vertical 1.5" or 2" pipes such that the antenna is not right on top of the metal pipe. The components in the mounting kit are made from zinc plated steel or 316 stainless steel and all necessary hardware is provided to mount two units; typically, the primary and secondary units of the PDW30-SNA. Although the primary use of the PDA6963 is to mount PDW wireless units, it can also be used to mount the PD663 explosion-proof meter.
Mounting Instructions
Attach the mounting plate to the wireless unit with the provided hardware. Use the appropriate holes on the plate for vertical or horizontal pipe mounting.
Mount the plate to the pipe with the provided U-bolt and hardware.
Repeat for other unit.
Contents
All hardware zinc plated steel or stainless steel
Two 13 gauge mounting plates
Four (each) bolts, washers, lock washers & nuts to mount instruments to plates
Two U-bolts and four (each) washers, lock washers & nuts to mount plates to pipe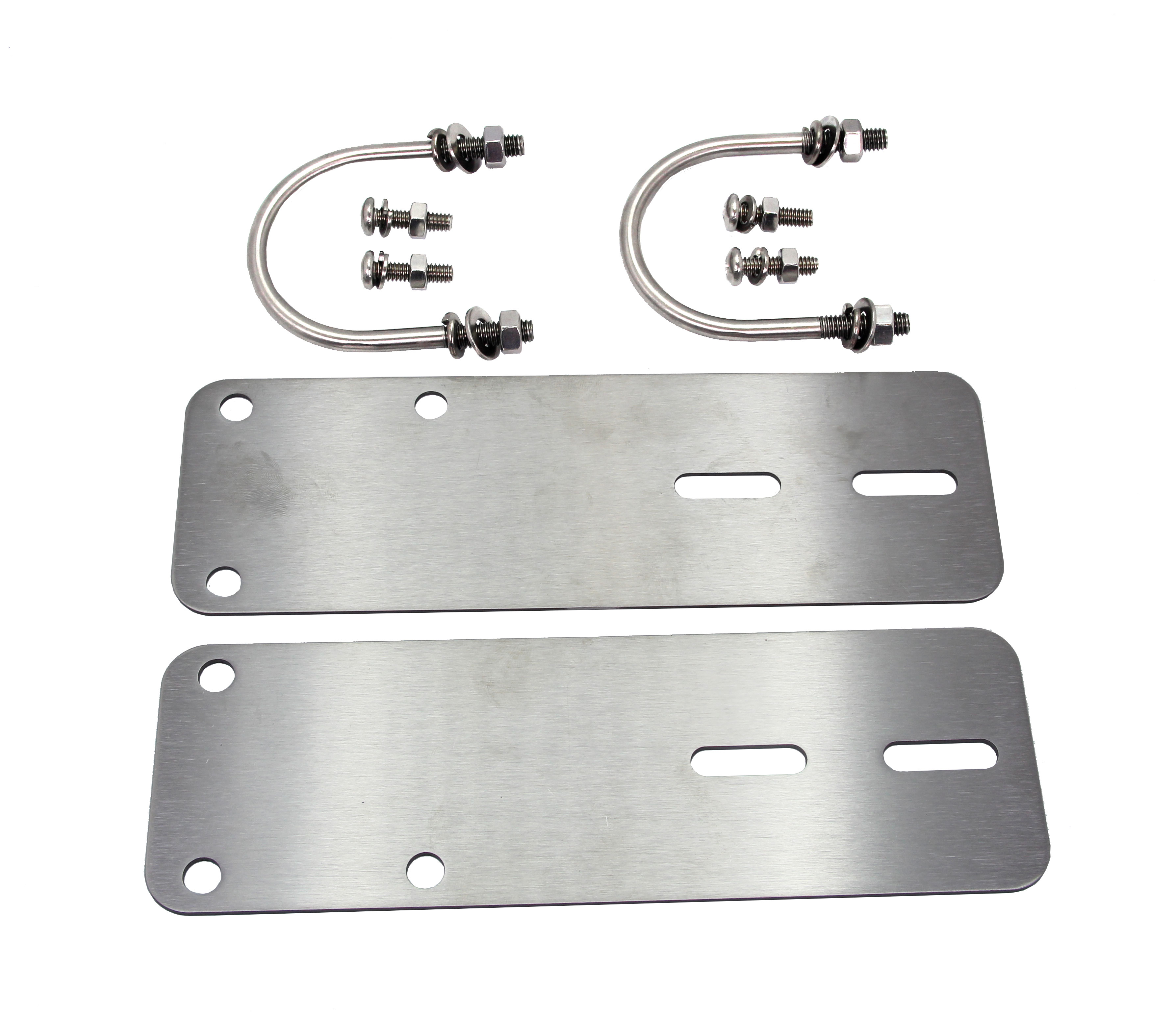 Drawings
Figure 1. PDA6963 Mounted to 2" Horizontal Pipe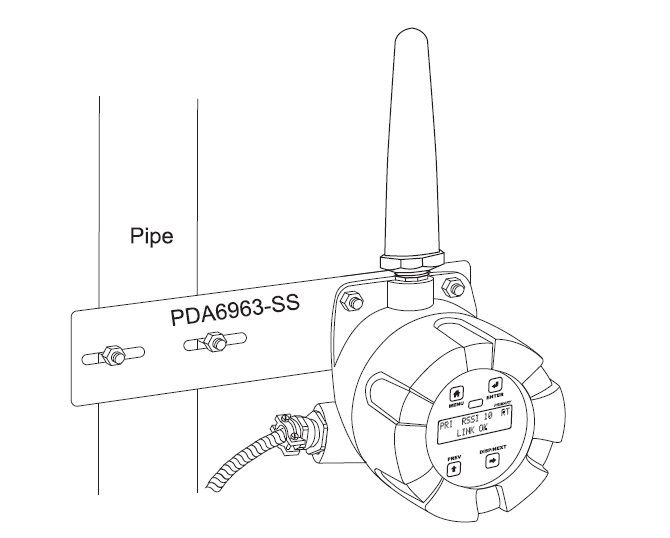 Figure 2. PDA6963 Mounted to 2" Vertical Pipe.
Note: For best results, mount unit so antenna is as far away from metal devices as possible.
Ordering Information
Model
Description
Plate Dimensions Inch (mm)
Weight lb (kg)
PDA6963
Steel Pipe Mount Kit for PDW30 Primary and Secondary Units, PDW90-FN and PDW30-RNA Field Units
8.90 x 3.10 X 0.90
(226 X 79 X 23)
1.90 (0.86)
PDA6963-SS
Stainless Steel Pipe Mount Kit for PDW30 Primary and Secondary Units, PDW90-FN and PDW30-RNA Field Units
8.90 x 3.10 X 0.90
(226 X 79 X 23)
1.90 (0.86)