Features
Antennas are Fully Assembled
All radial elements are secured to the boom with stainless steel hardware to prevent corrosion
Tuned on a network analyzer for best power match and lowest VSWR
All antennas ship complete with a mounting kit that includes stainless steel hardware
Overview
The PDA3900 yagi antennas are made to work with point-to- point and point-to-multi-point applications. These high gain antennas are ideal to use with Precision Digital's PDW series because they give you the flexibility of installing the anttena exactly where you need to bridge your point-to- point wireless process signals while keeping the PDW unit in a convenient location for monitoring. Each Yagi is factory tuned on a network analyzer for best power match and lowest VSWR, offering the best possible performance. The PDA3900 also comes complete with a mounting kit with stainless steel hardware.
Connecting the Yagi Antenna to the PDW30 Unit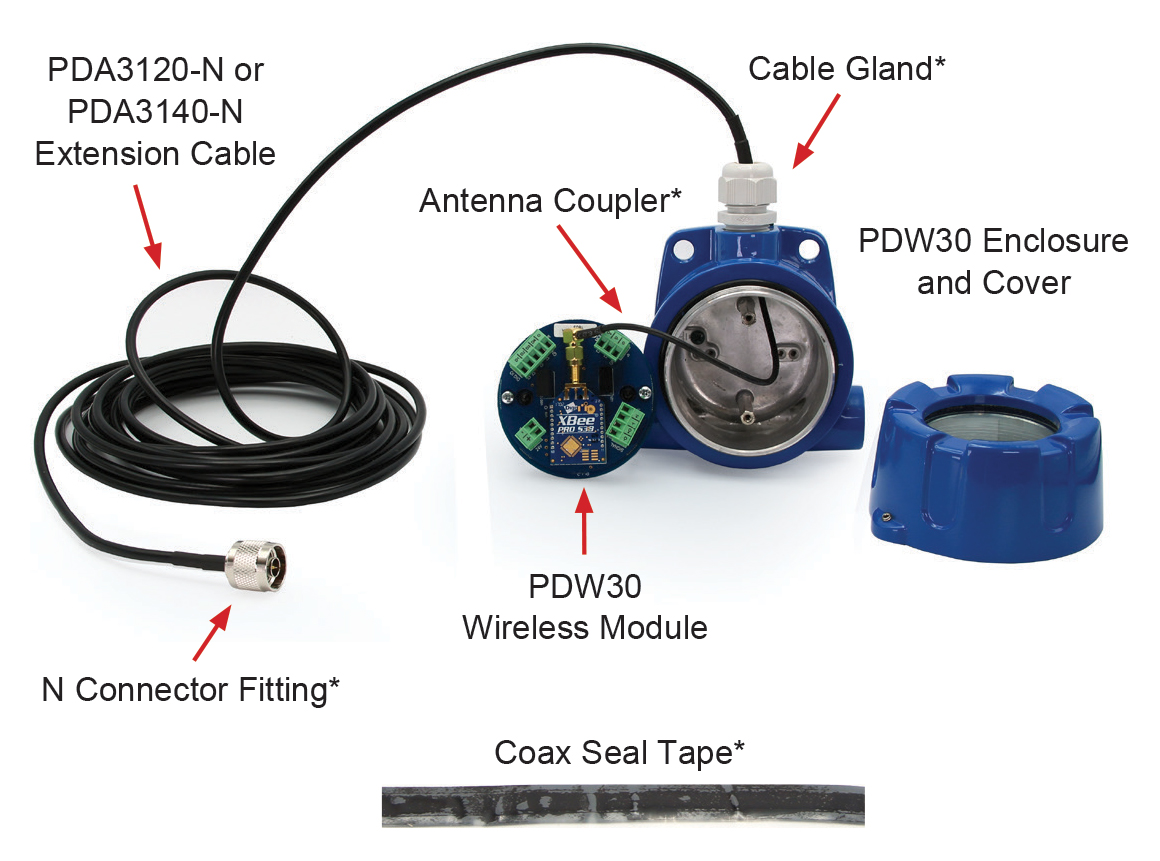 *Included with the PDA3120-N or PDA3140-N Extension Cable
Caution: Do not use accessive force when attaching coupler to PDW30 wireless module.
Mounting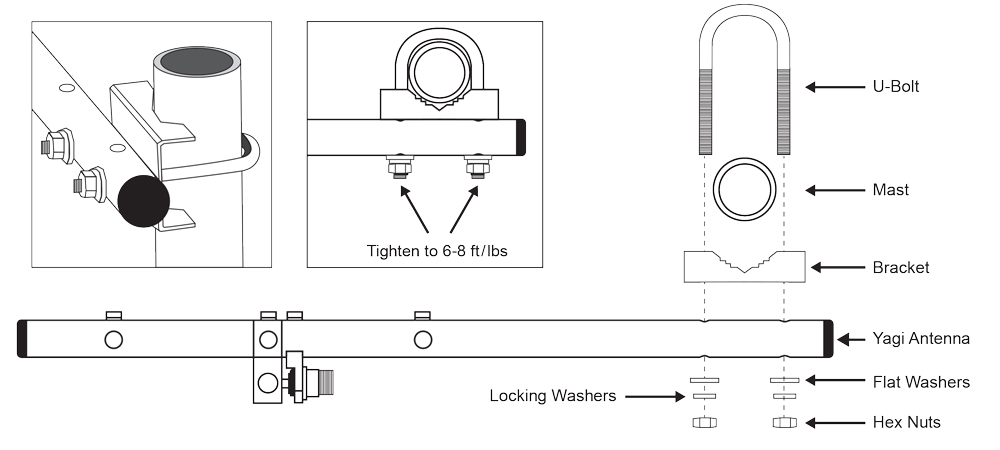 Dimensions