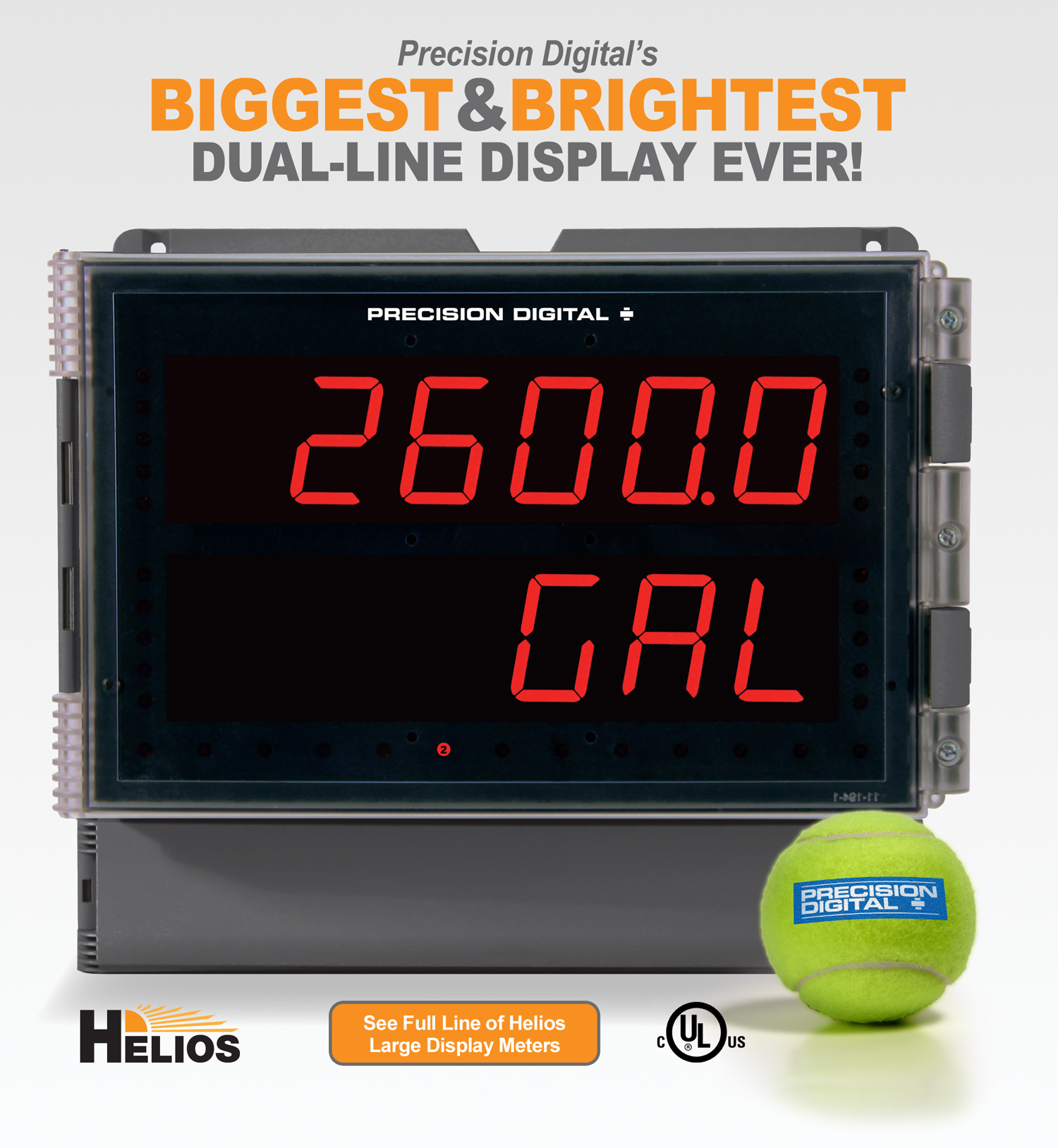 The Helios Series is a family of large display meters based on Precision Digital's popular line of ProVu® digital panel meters. The Helios delivers all the great features of the ProVu in a bigger and brighter package.

SUNLIGHT READABLE DISPLAY WITH LARGE 1.8" (46 MM) HIGH DIGITS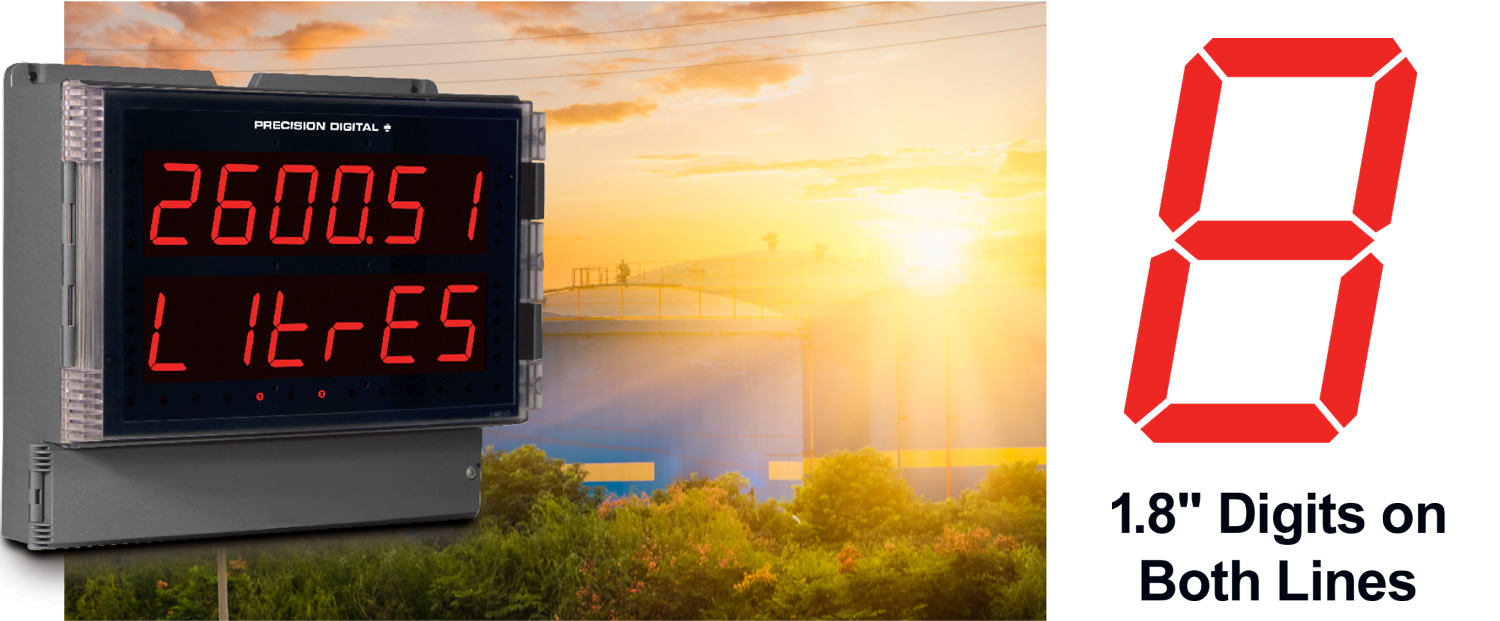 The Helios' dual line display with super bright LEDs that measure a whopping 1.8 inches high makes the display readable from up to 100 feet (30 meters) away. The display is so bright, it can even be read in direct sunlight. Operators won't have to worry about not being able to read their critical process information when the sun is glaring directly on the meter face.

ONBOARD USB PROGRAMMING SOFTWARE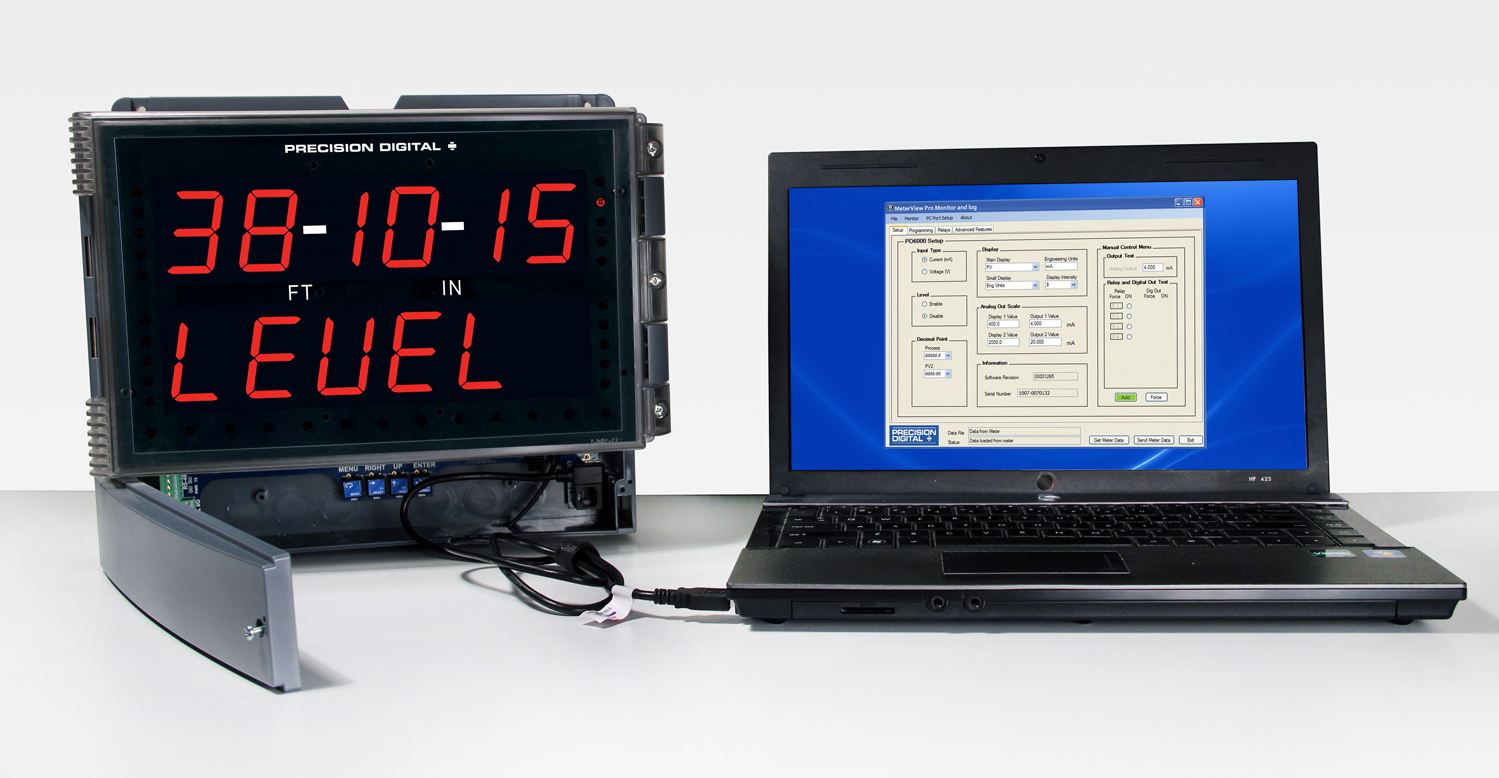 The Helios comes with free programming software that connects to your PC with a standard USB cable, included with each instrument. The software is resident on every Helios meter, so there is no need to install drivers or download from the internet. Just connect the Helios to your PC and you'll be up and running in no time!

NEMA 4X, IP65 RATED FIELD-MOUNTABLE ENCLOSURE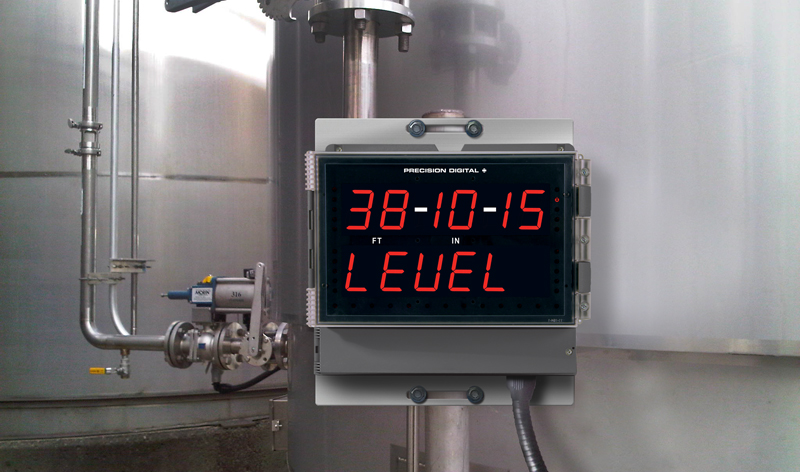 The Helios' rugged NEMA 4X, IP65 rated field/wall mountable enclosure and wide operating temperature range of -40 to 150°F (-40 to 65°C) makes it an ideal instrument for outdoor applications. The IP65 rated enclosure will protect the instrument from water, dirt, dust, and other contaminants. The wide operating temperature range means the Helios can be installed in extreme weather/temperature climates like deserts or in the far north.

VERSATILE LINE OF LARGE DISPLAYS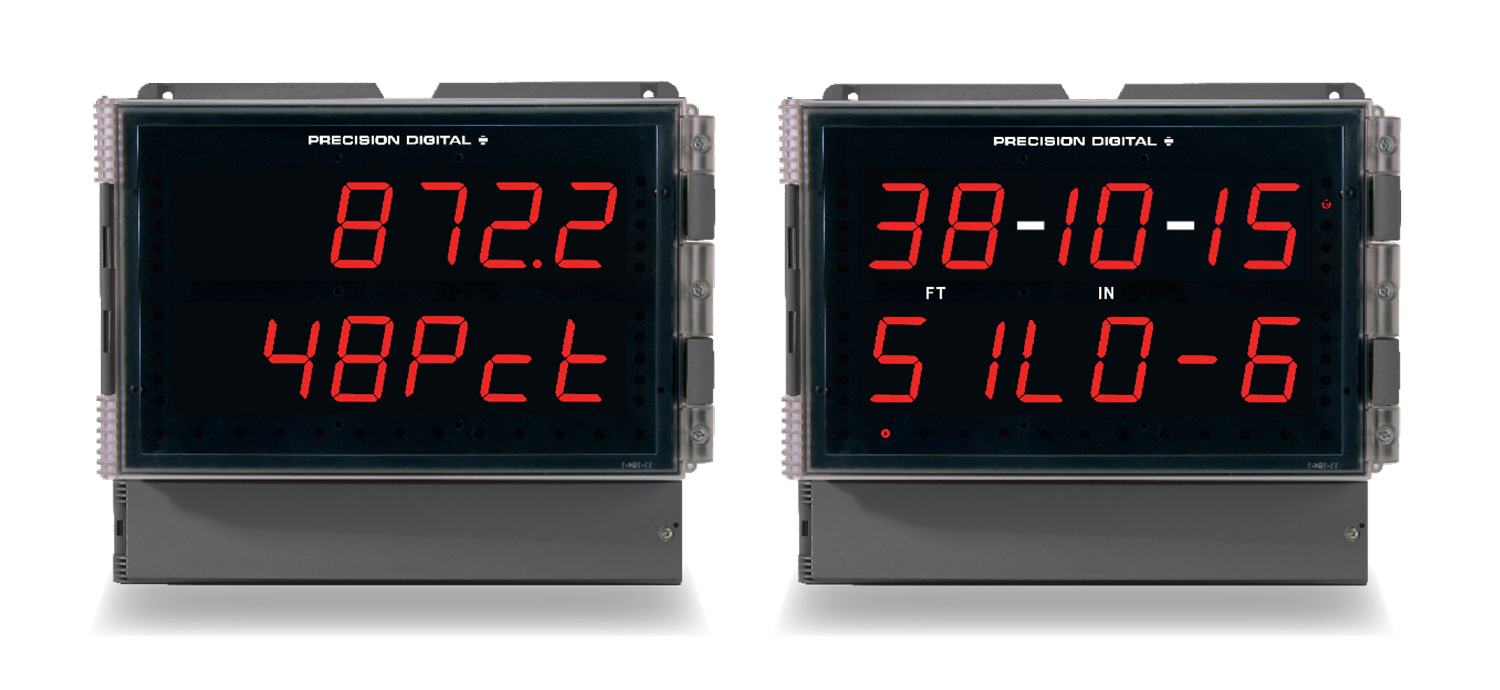 The Helios Series has models that can accept inputs for 4-20 mA, thermocouple & RTD, pulse, strain gauge, AC/DC & volts, and Modbus. The most popular Helios product is a 4-20 mA input meter that can be used for a variety of display, control and alarm applications. Additional models are available for use as flow/rate totalizers and batch controllers, weighing indicators, pump controllers, tank level indicators, temperature meters & transmitters, and Modbus scanners. There is even a Helios model that can display level in feet & inches!

MANY HELIOS MODELS TO CHOOSE FROM