PD9502 Low-Cost Signal Generator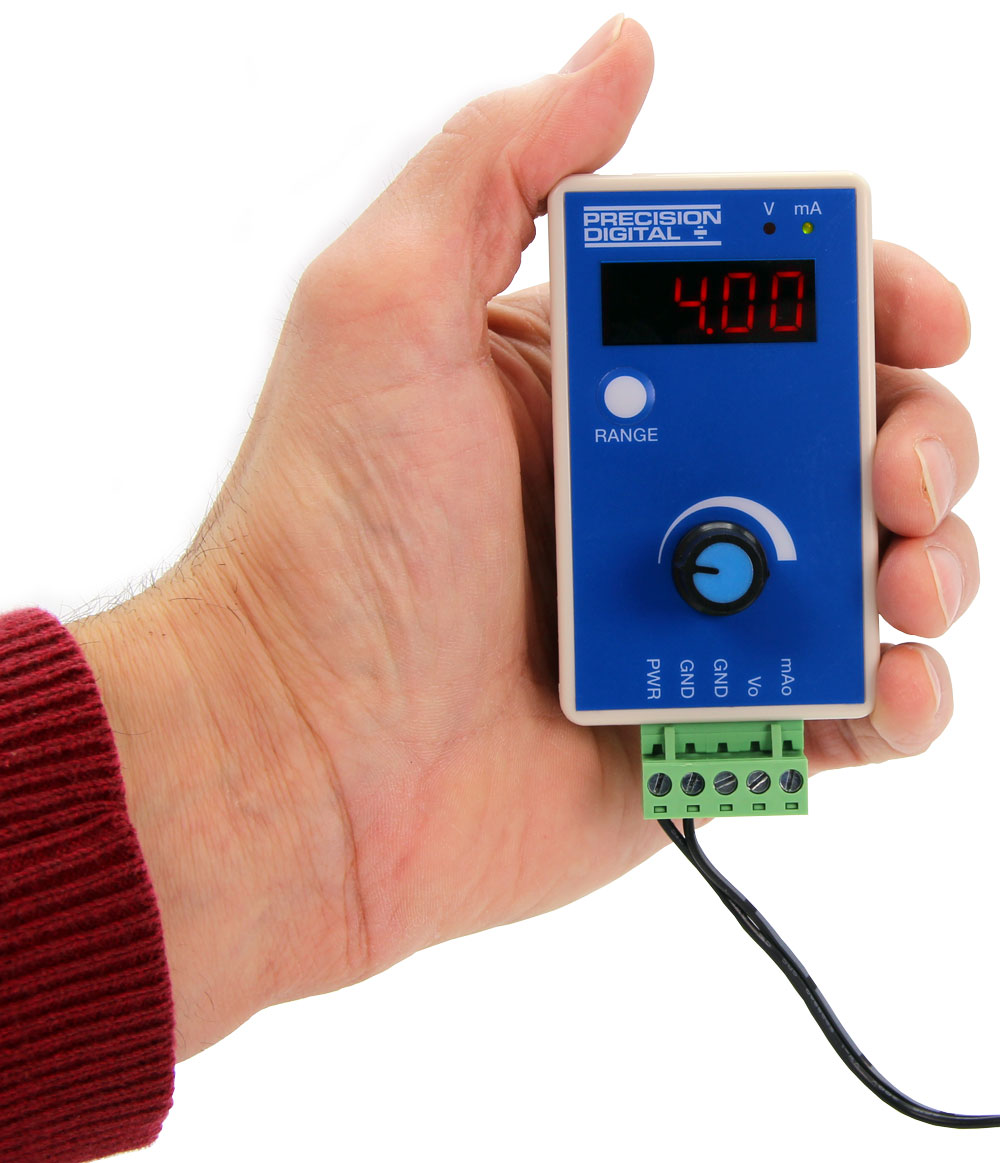 The PD9502 is a low-cost, compact, simple to use 4-20 mA or 0-10 VDC signal generator. It can easily be set for 0-20 mA, 4-20 mA, 0-10 V or 2-10 V ranges. Signal adjustment is made with a one-turn knob. A 15-27 VDC wall plug is provided with the instrument.
0-20 / 4-20 mA or 0-10 / 2-10 VDC Ranges
Low Cost
Simple to Use
Compact Size
4-Digit LED Display
One-Turn Adjustment Knob
Power 15-27 VDC or USB Power Pack
BUY NOW
PDA1001 USB Power Bank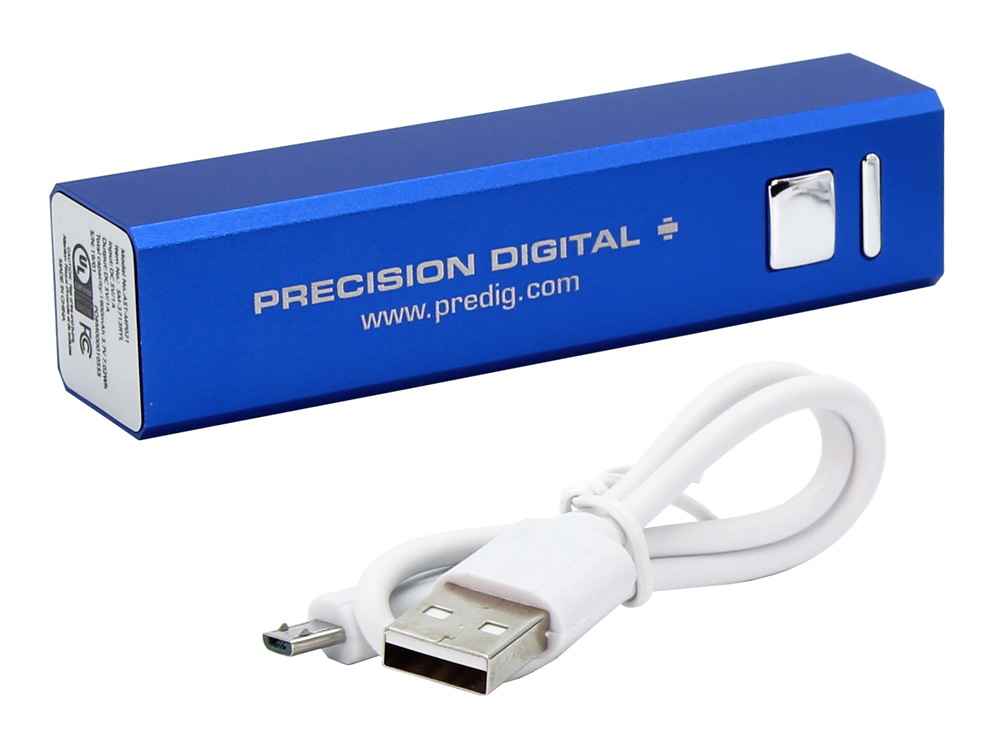 The PDA1001 is a portable USB power bank that can conveniently provide power to the PD9502 signal generator. The internal UL Listed 1,800 mAh lithium-ion Grade A battery can power up the PD9502 for over 6 hours. The PDA1001 includes a USB to Micro USB cable which can be used to recharge the power bank or power up the PD9502.
BUY NOW
PD9501 Multi-Function Calibrator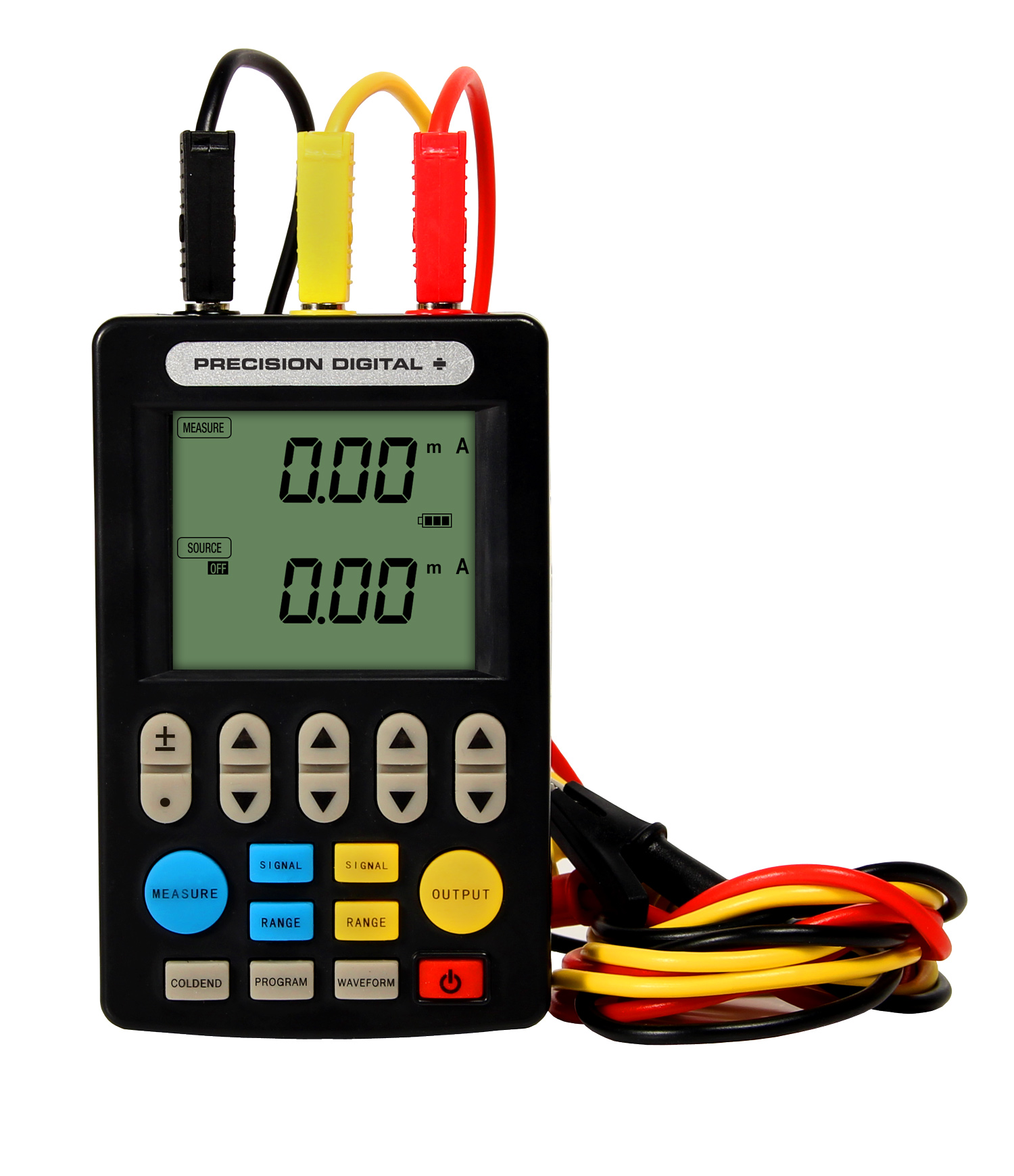 This PD9501 Multi-Function Calibrator has a variety of signal measurement and output functions, including voltage, current, thermocouple, and RTD.
Measure and Source T/Cs, RTDs, Ohms, Current, Voltage
Compact & Lightweight
Battery or USB Powered
Auto Stepping & Auto Ramping
Selective Auto Off Mode
LCD includes an LED backlight
BUY NOW
PD420 Set Point Generator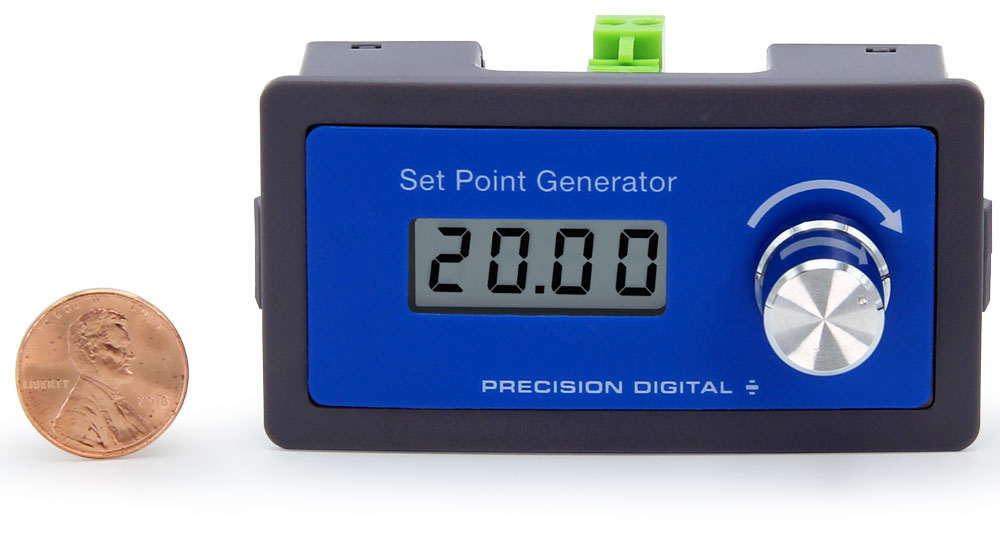 The PD420 4-20 mA current loop set point generator provides a convenient way to generate a 4-20 mA signal that can be used to control another device. The PD420 features a backlit LCD display that can be programmed to display 0-100%, 4-20 mA or 3-21 mA and output either 4-20 mA or 3-21 mA. A builtin dial is provided to vary the displayed / output value. The dial may be programmed for coarse or fine adjustment.
4-20 mA Current Loop Set Point Generator
4-20 mA or 3-21 mA Output Ranges
Set Point Displayed as 0-100%, 4-20 mA,
or 3-21 mA
Built-in Dial for Changing Output
Backlit Display
Coarse or Fine Set Point Adjustment
+/- 0.5% Output Accuracy
0.01 Display Accuracy
15-30 VDC Power Requirement
< 500 ohms Sampling Resistance